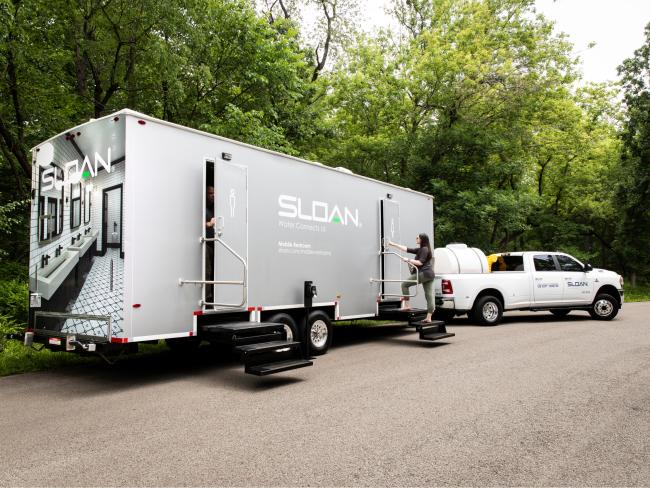 The best place to go, anywhere
Our Mobile Restrooms bring clean, comfortable restrooms anywhere accessible by vehicles.
Inquire about a visit
View media kit
Designed for wellness
Introducing Sloan's fully-equipped Mobile Restrooms. We're rolling out these deluxe facilities around the United States to help support communities affected by natural disasters, emergencies, and other catastrophic incidents like the COVID-19 pandemic.
What's Inside
Clean lines. Cleaner facilities.
Open the door to our Mobile Restrooms and redefine what you thought a portable restroom could be. We've combined comfortable and customizable hardware with hygienic, easy-to-maintain design so visitors walk away feeling refreshed and clean.
Configured for any user
We've designed our Mobile Restrooms with universal accessibility in mind. Each unit is split into men's and women's units to accommodate men and women with designated separate entries and features ADA compliant modifications.
Featured products: WETS-8009-8010 Pressure-assisted Toilet including ST-8009 Closet Bowl with ST-88010 1.28 gpf Tank, Drop-in Sink, EAF-250 Faucet, and ESD-2000 Soap Dispenser.
Water closets powered by
Featured product: Flushmate III - 503H Series, 1.28 gpf system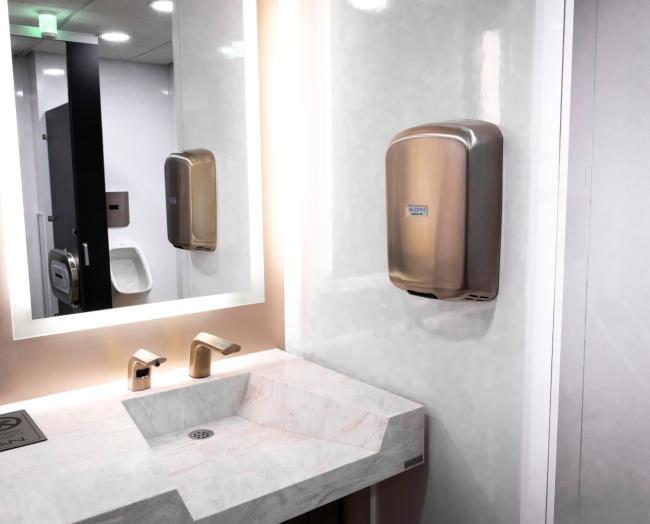 Environment is everything
Our Mobile Restrooms offer a welcome escape from the world outside with a relaxed indoor environment that goes just about anywhere.
Featured products: SS-3802 Drop-in Sink, EAF-250 Faucet, ESD-2000 Soap Dispenser, and WES-1000 Waterfree Urinal.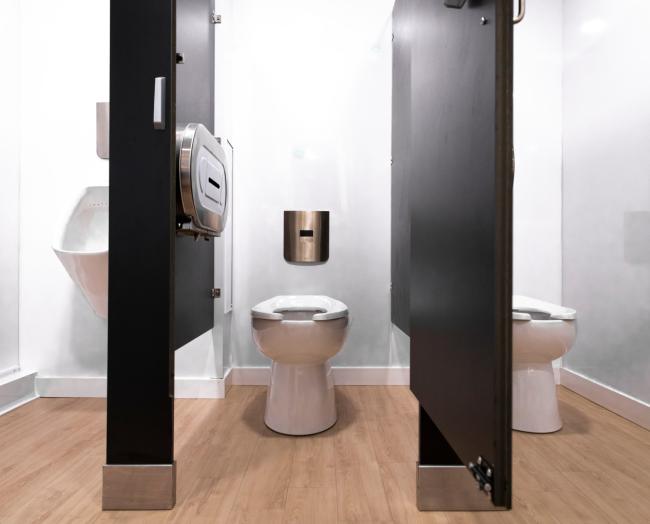 Designed for efficiency
All Mobile Restroom units are outfitted with energy-saving technology and sanitizable surfaces that make long-term usage and maintenance easier.
Featured products: ST-8009 Pressure-assisted Closet Bowl with ST-88010 1.28 gpf Tank.
Our Space
Accomodation for all
We've created our Mobile Restrooms with separate men's and women's facilities for more safety, comfort, and efficiency.
"At Catholic Charities, we recently found ourselves faced with losing access to a shelter serving the area's homeless population, leaving us without adequate restrooms and handwashing facilities. In the current COVID-19 crisis, such amenities can mean the difference between community health and community outbreak.

In the midst of frantic searching for alternative resources, a colleague in Denver alerted us to an opportunity for a mobile restroom unit from Sloan, which we gratefully accepted. Sloan's team was gracious, accommodating, kind, and quickly delivered an immaculate mobile restroom to support our most vulnerable and marginalized citizens. This, to us, is the very definition of charity and solidarity."
Joe Domko, Regional Director Larimer County
Catholic Charities of the Archdiocese of Denver
"The Sloan Mobile Restroom has been a blessing to have on the [FEMA hurricane relief] operation in Lake Charles, LA, where there are 20 volunteers working and sleeping in tents. The cleanliness of the unit, climate control, and comfort of music are things we are not used to in the field. Often, we get caught up in our work and don't take time to appreciate what is happening around us. The Mobile Restroom has been used as a bathroom, changing room, and shelter from the rain a few times, but most often it has given us a sense of normalcy in a disaster zone. The Sloan Mobile Restroom is not your average FEMA disaster asset, but I endorse it being used in future deployments."
Traci Rankin, Field Leadership-IMT Manager, Clay Hunt Fellow
Team Rubicon
Our Products
Sloan is everywhere you go
See what makes our Mobile Restrooms go.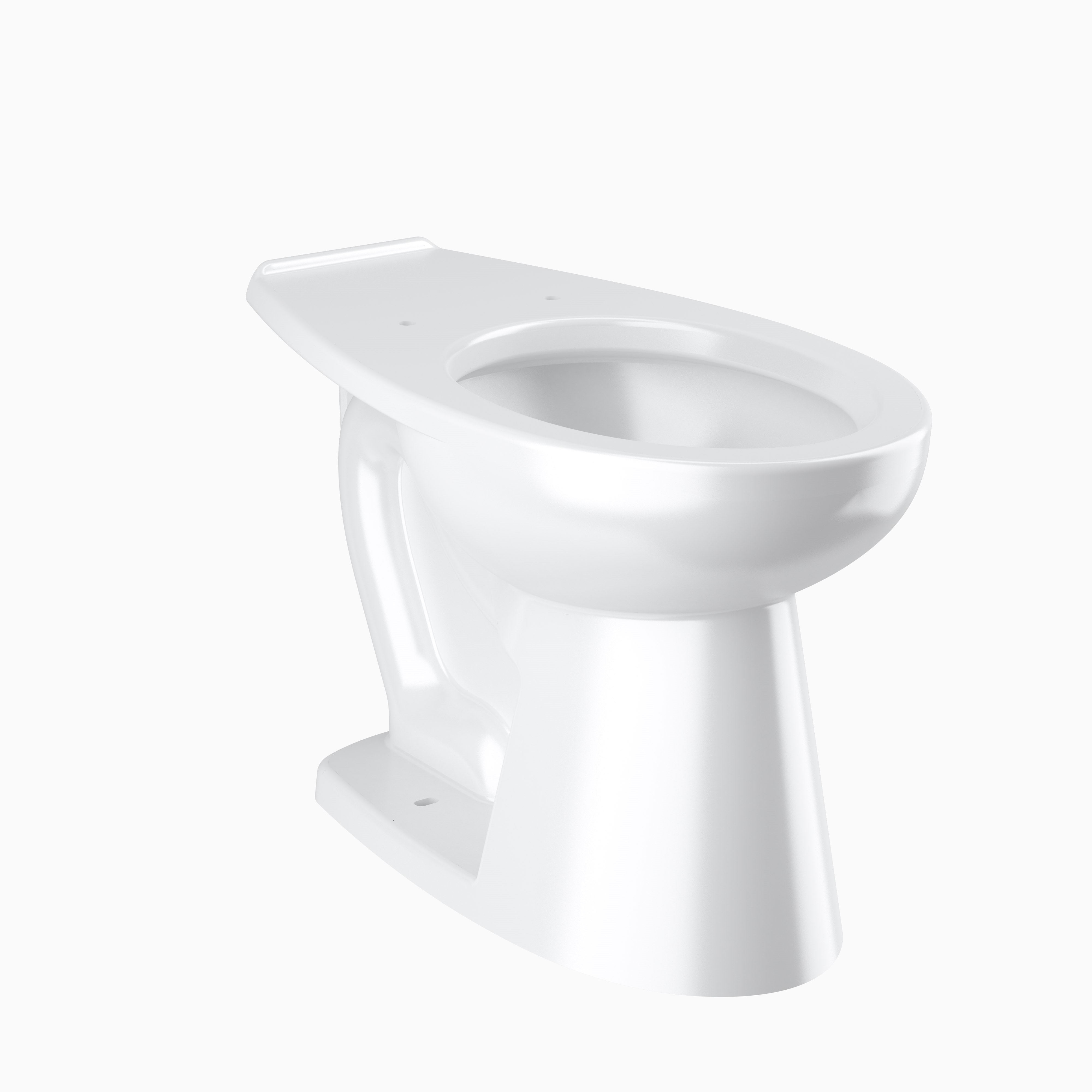 ST-2019

Vitreous China Floor-Mounted Standard Water Closet

Where to Buy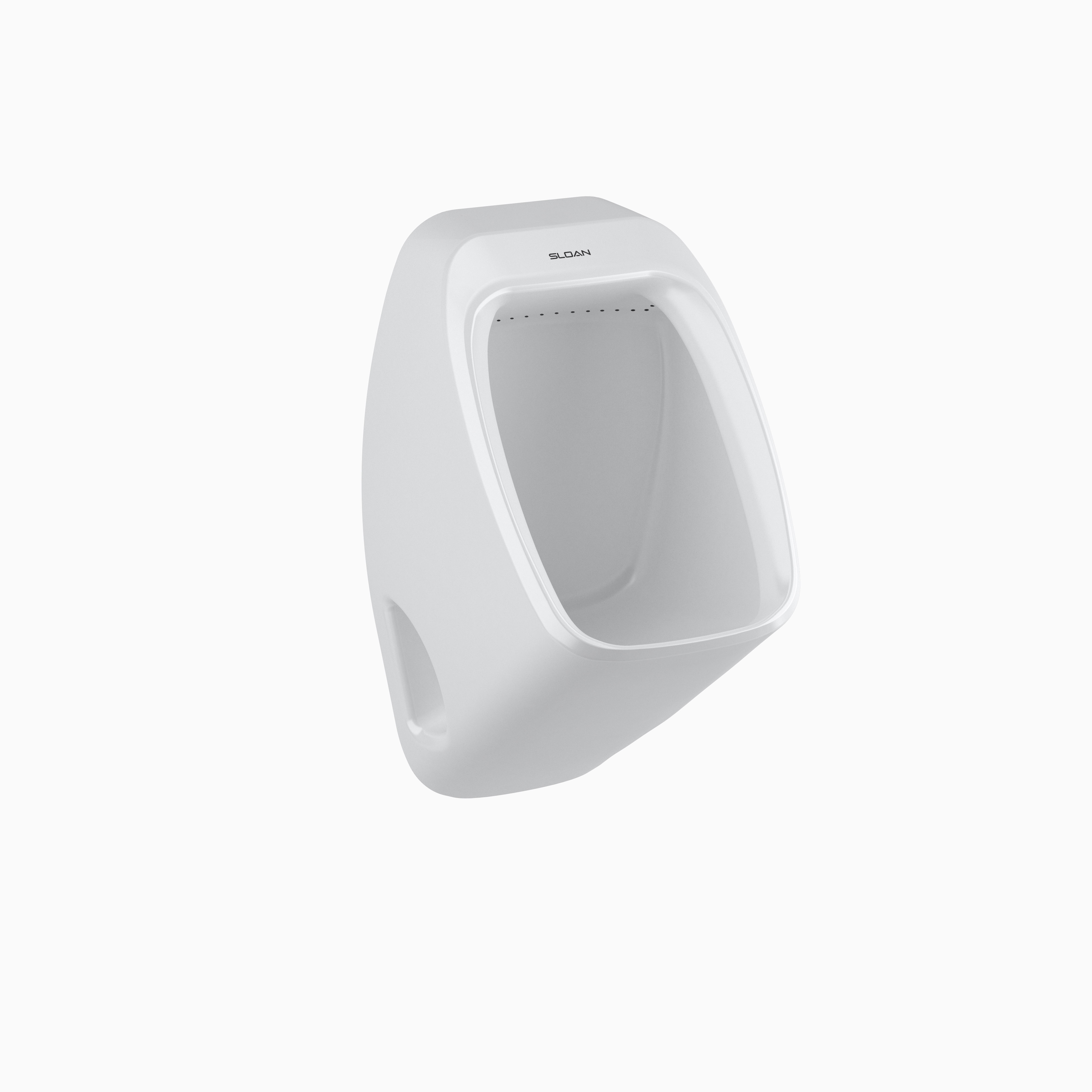 SU-7419

Vitreous China Washdown Urinal

Where to Buy
DSOF-82000

Designer Series™ 2-Station Wall-Mounted Open Front Sink

Where to Buy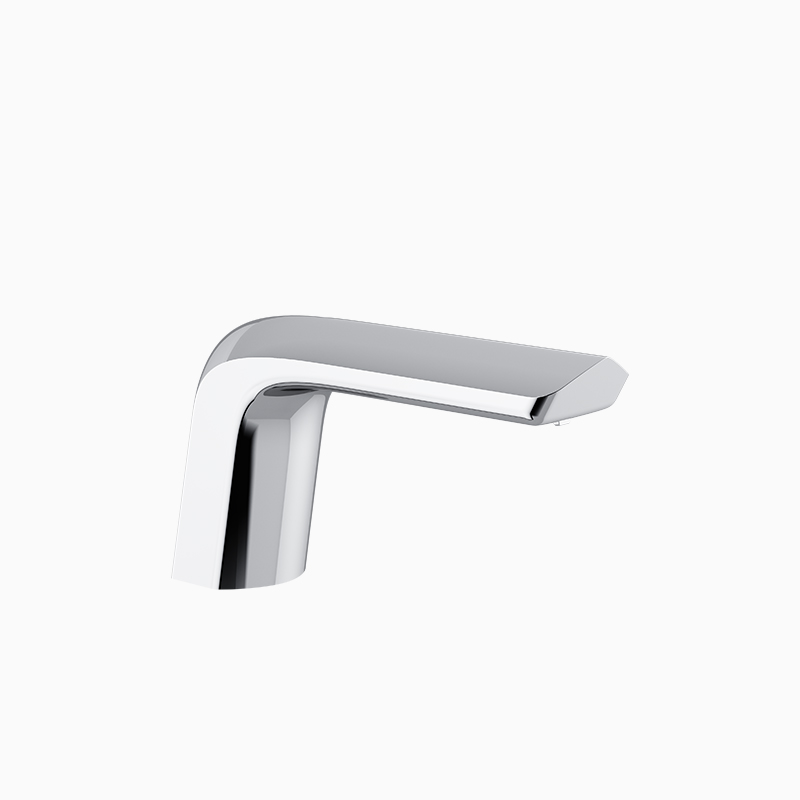 EBF-415

Optima® Battery or Turbine-Powered Deck-Mounted Low Body

Where to Buy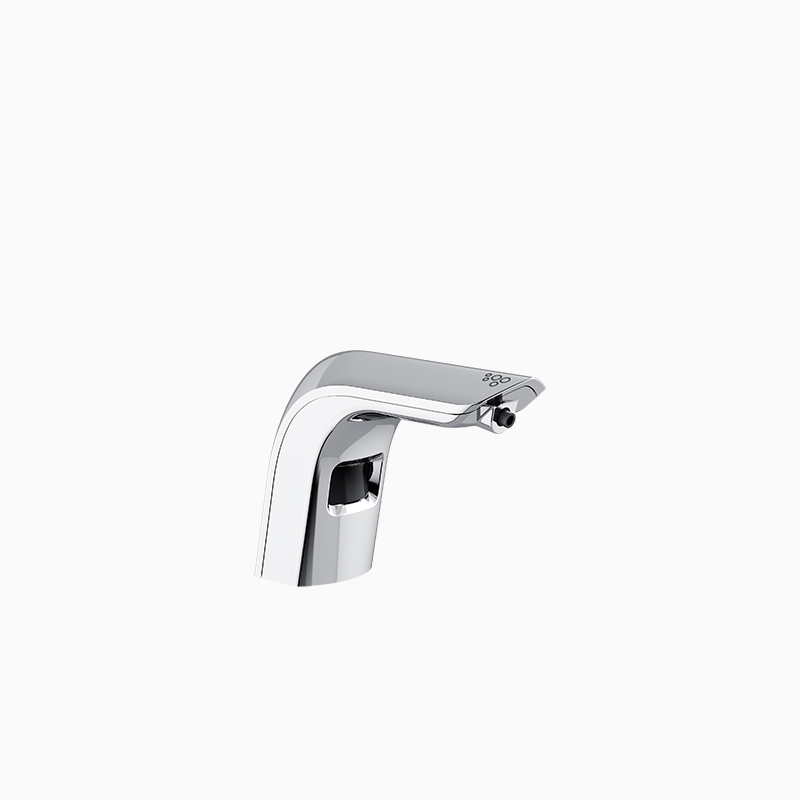 ESD-410

Sloan® Deck-Mounted Foam Soap Dispenser

Where to Buy
Our Mission
Supporting communities in need
When disaster strikes, we're there to help.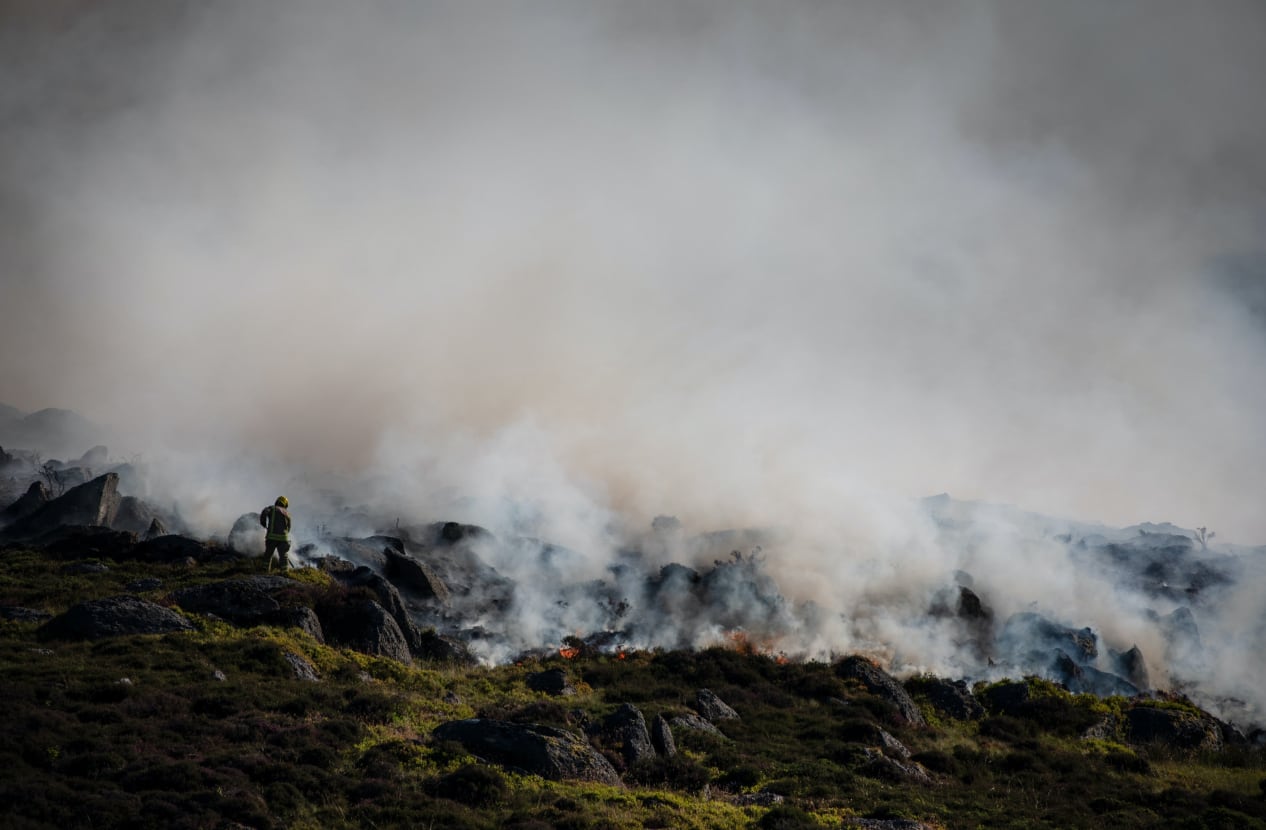 Firefighters deserve a safe, clean retreat when battling wildfires.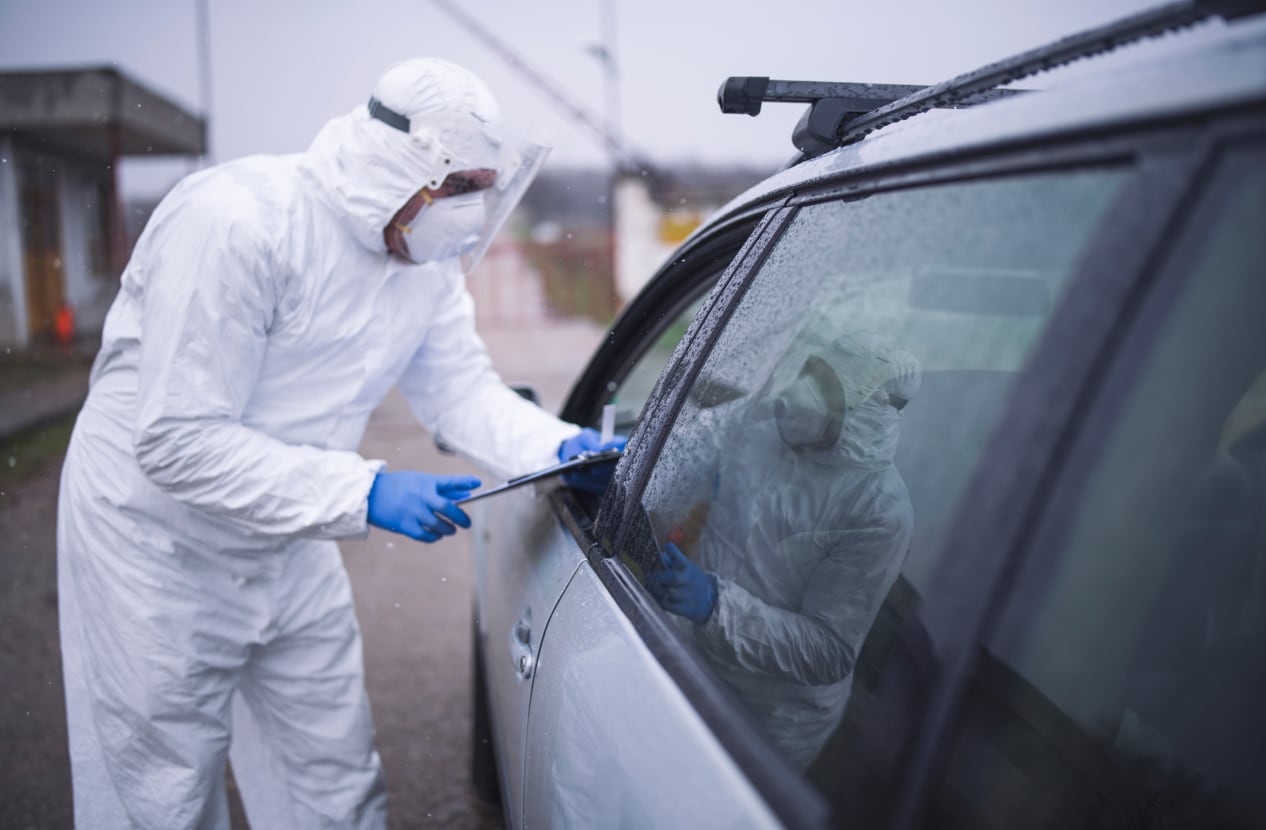 A hygienic space for doctors and health care heroes on the frontlines of the COVID-19 pandemic.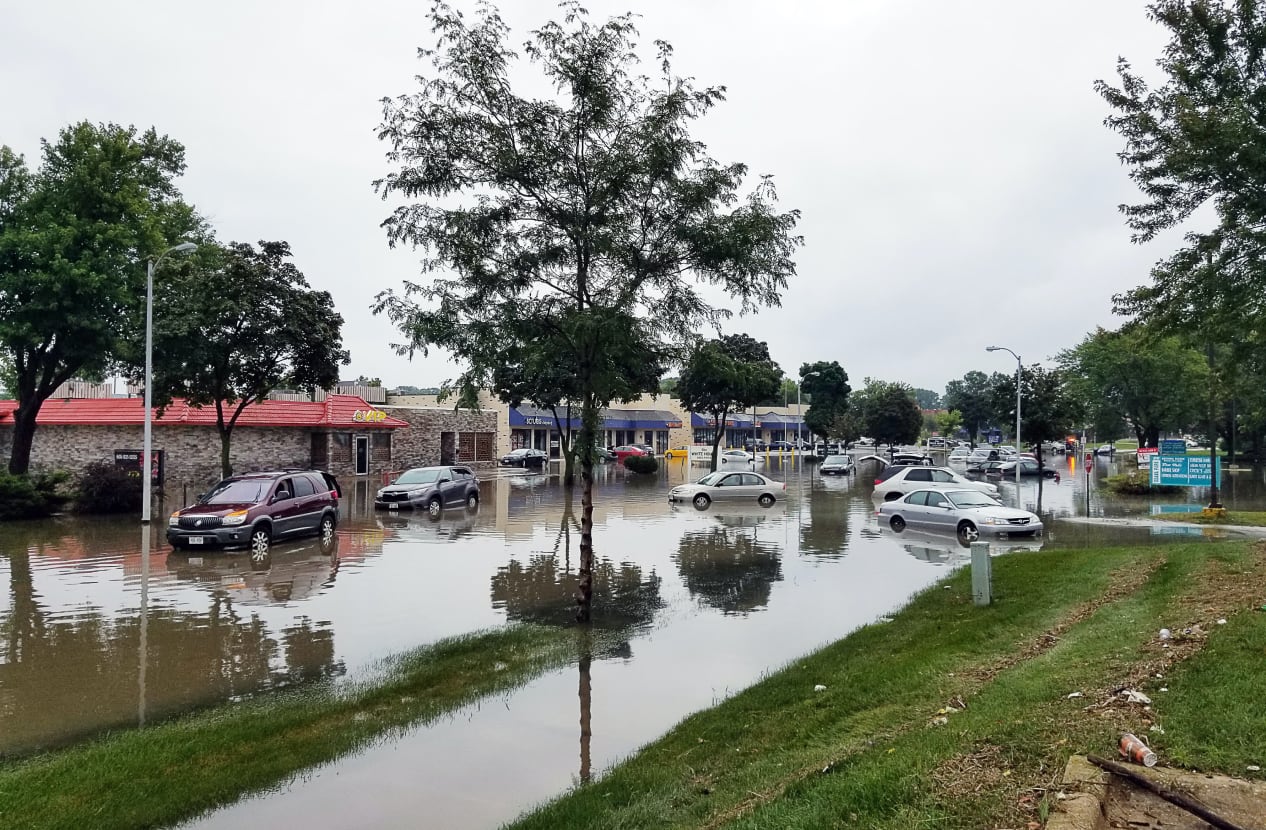 When FEMA is deployed, our Mobile Restrooms are right behind.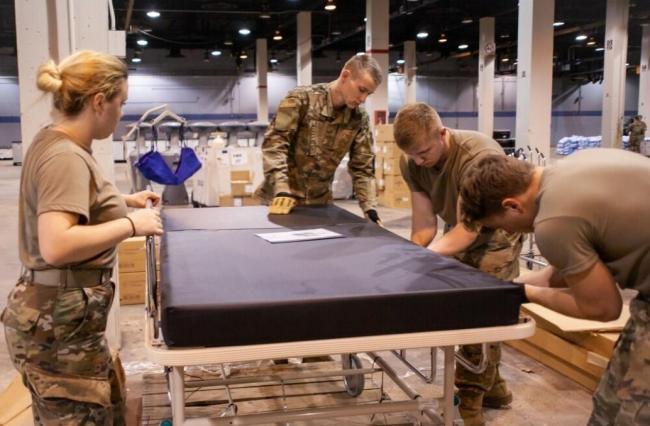 Assisting the National Guard so they can perform optimally.
Contact
Schedule a Mobile Restroom visit
Enter your information below to bring a Sloan Mobile Restroom to your community.
Mobile Showroom
Experience everything Sloan has to offer
Request the Sloan Mobile Showroom to showcase our latest products and innovations.
Learn More