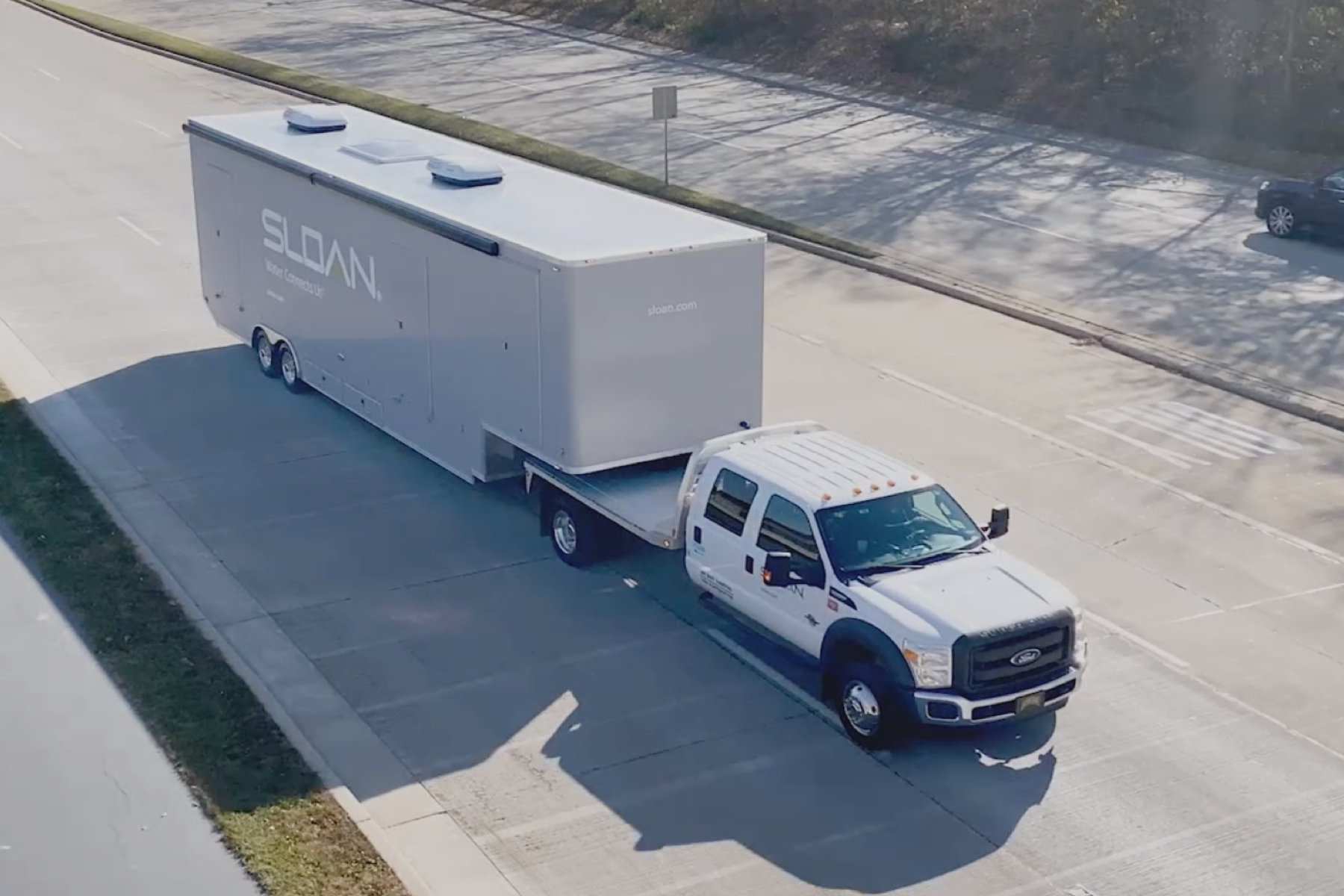 Welcome to the Mobile Showroom
An immersive way to experience our latest products and innovations.
Upcoming Appearances
May 24, 2022, 12 to 1 pm
Osborn Engineering
1100 Superior Ave, Cleveland, OH
May 25, 2022, 9 to 10:30 am
Vocon Architects
3142 Prospect Ave E, Cleveland, OH
May 25, 2022, 12 to 1:30 pm
Bialosky Cleveland
6555 Carnegie Ave, Cleveland, OH
May 31, 2022, 11:30 am to 1:30 pm
EXP
220 Commerce Valley Dr W, Markham, ON
Jun 1, 2022, 11:30 am to 1:30 pm
The Mitchell Partnership
285 Yorkland Blvd, North York, ON
Jun 2, 2022, 11:30 am to 1:30 pm
WalterFedy
675 Queen St, Kitchener, ON
Jun 7, 2022, 12 to 2:00 pm
Integrated Design Solutions
1441 W Long Lake Rd, Troy, MI
Jun 8, 2022, 12 to 2:00 pm
Advance Plumbing & Heating Supply
150 Parsons St, Detroit, MI
Jun 9, 2022, 12 pm to 2:00 pm
Progressive AE
1811 4 Mile Rd NE, Grand Rapids, MI
Jun 10, 2022, 12 to 2:00 pm
Tower Pinkster
242 E Kalamazoo Ave, Kalamazoo, MI
Jun 22, 2022, 9 to 10 am
True Group
1211 West 22nd St, Oak Brook, IL
Jun 22, 2022, 12 pm to 1 pm
Ware Malcomb
1315 22nd St, Oak Brook, IL
Jun 23, 2022, 12 pm to 1 pm
10100 Orland Pkwy, Orland Park, IL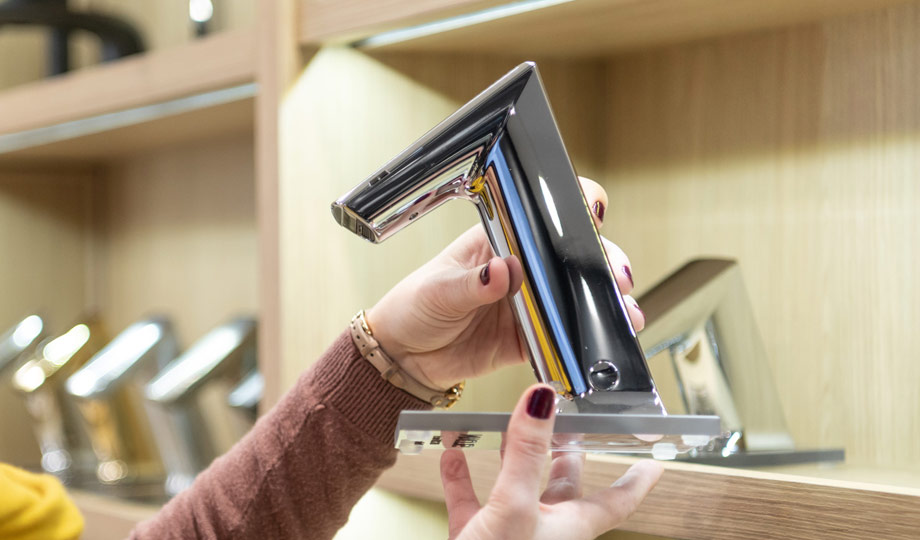 Inspiration. Design. Craftsmanship. Sustainability.
You are invited to visit our traveling showroom and interact with Sloan's award-winning flushometers, fixtures, sinks, faucets and soap dispensers like never before.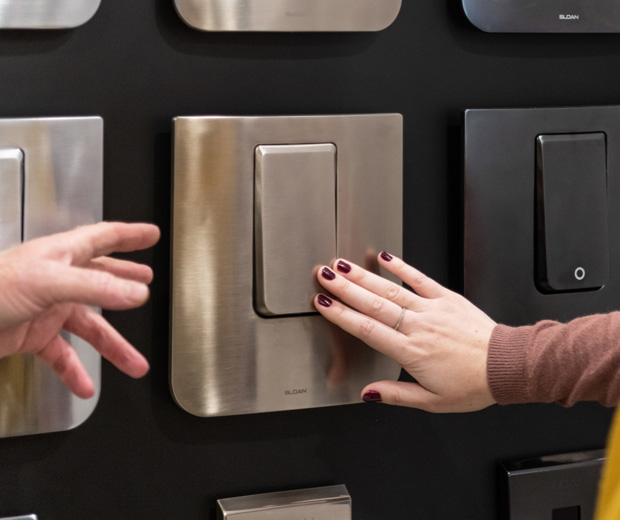 Concealed Flushometer Wall
Meet the CX Flushometer, our most innovative flush valve design in over 50 years. Compare the CX Flushometer with our other electronic solenoid sensor (ESS) flushometer models, available in both manual and sensor options.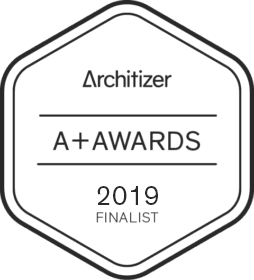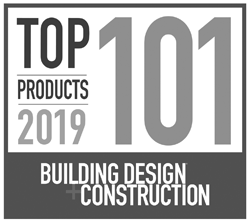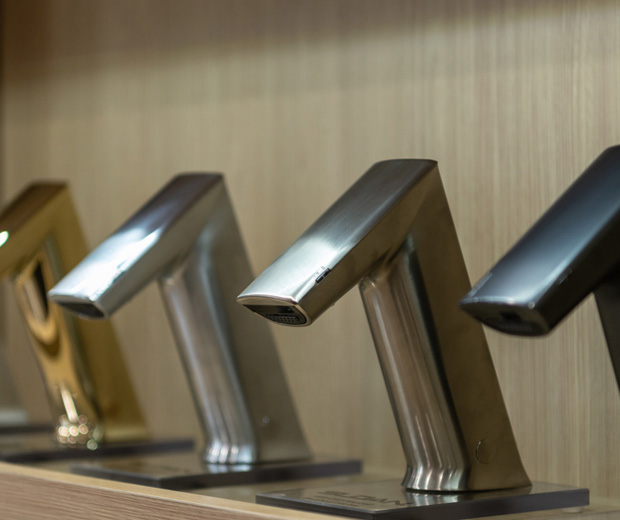 Special Finishes & Sink Deck Materials
Browse a variety of faucet, soap dispenser, hand dryer and flushometer special finishes and sink deck materials meant to give architects and designers the full range of products they need to create a room that matches their creative vision.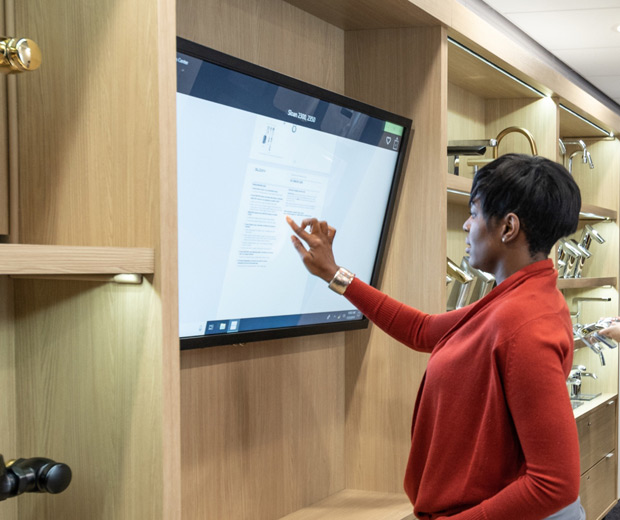 Sloan Center Touchscreen
Interact with the Sloan Center touch screen app; search our catalog of products, view projects with Sloan products from around the world, explore our engineering files, and more.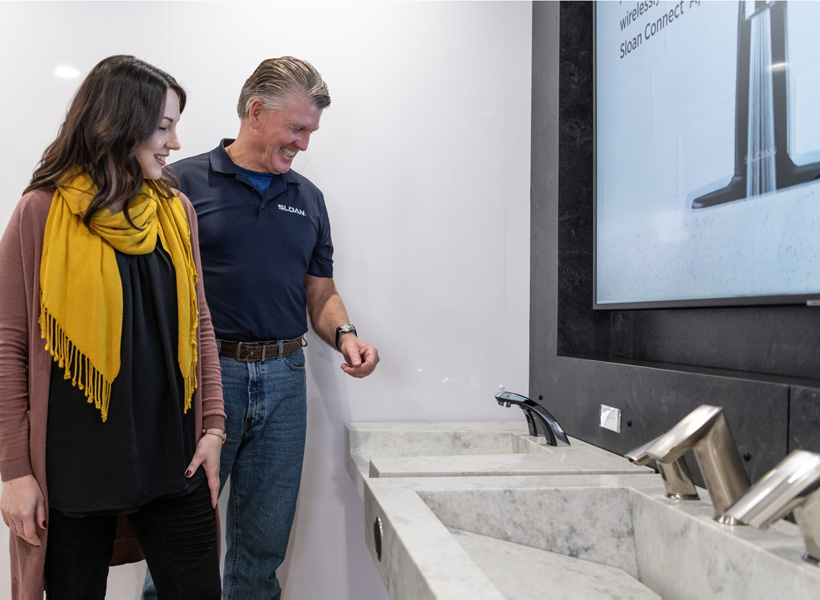 Step up to the future of sustainable restroom design
Soap, rinse and dry your hands at our fully-functioning AER-DEC® Integrated Sink. AER-DEC is the perfect innovation for any high-end washroom. Soap dispenser, faucet, hand dryer, and sink basin all designed to work together as one beautiful, touch-free, hygienic, highly efficient system.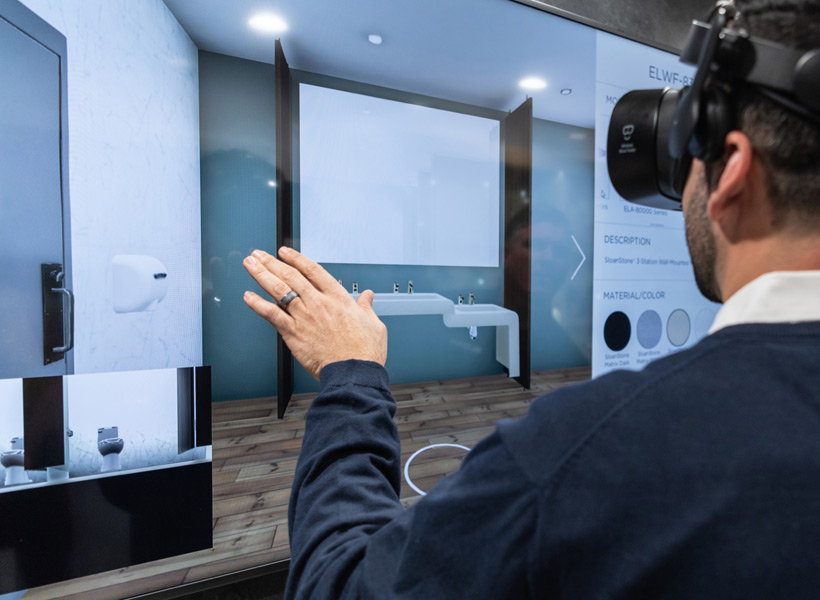 Customize your design vision in real-time with Virtual Reality
The mobile showroom's virtual reality station allows visitors to visualize your next commercial restroom project using our virtual reality station and experience the multi-sensory design you create in real-time. Choose from over 150 Sloan products, including our award-winning flushometers, sinks, faucets, and soap dispensers to experience Sloan in virtually any environment. Customize the design elements and accents of the room, such as wall and floor colors and materials.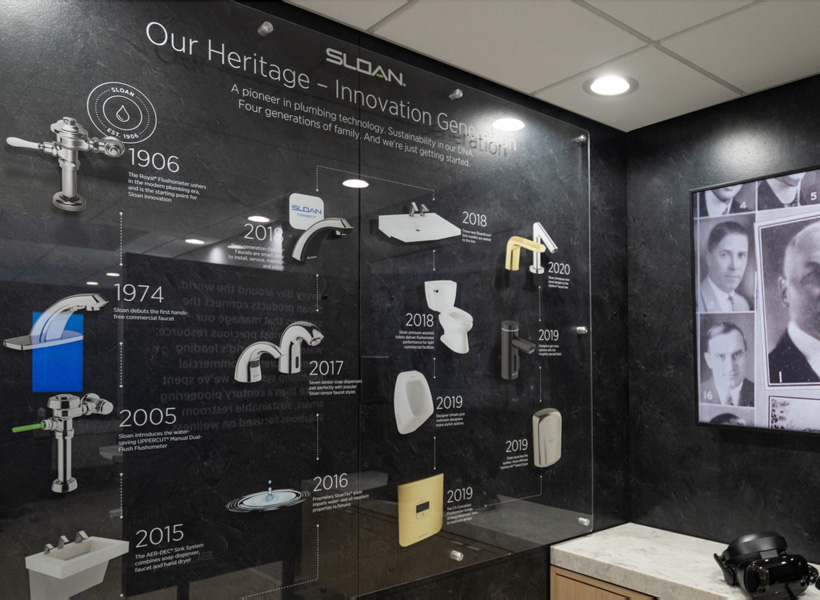 Learn more about Sloan's Heritage of Innovation
Sloan has pioneered advancements in plumbing technology with a focus on sustainability for over 110 years. Watch videos covering Sloan's four generations of family-owned history.
Experience it for yourself
Please fill out the form below to schedule a visit from the Sloan Mobile Showroom.