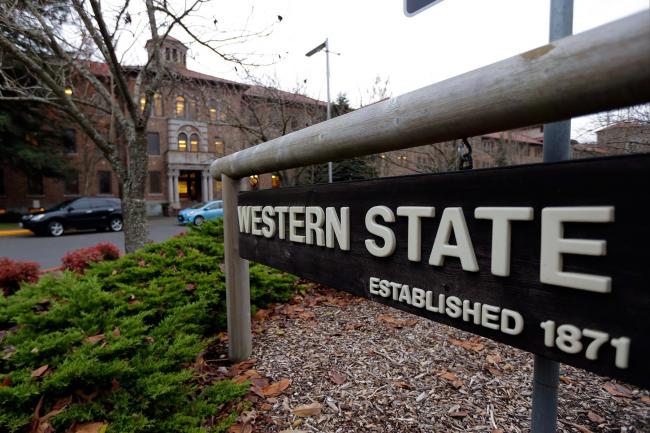 Tacoma, WA
Western State Hospital
The opening of Western State Hospital in 1871 pre-dates the founding of Sloan Valve Company by about three decades. But Western State, which is the largest mental health hospital west of the Mississippi River, now relies on Sloan plumbing solutions in most of the 42 buildings on its Tacoma, Washington, campus.
Tony Shetstine, plumber/steamfitter/pipefitter supervisor for the hospital, estimates that several hundred Sloan water closet and urinal flushometers are installed in the 37 wards serving adult and geriatric patients, as well as in public restrooms and areas reserved for hospital personnel. Sloan vitreous china toilet and urinal fixtures are in use in select restrooms. Because a "mishmash" of plumbing upgrades and renovations has occurred over the years, he admits that more exact numbers are hard to come by.

What Shetstine can attest to, however, is that Sloan serves Western State well and is one of his preferred plumbing manufacturers. "Sloan flushometers are very user- and maintenance-friendly," he says.

"Availability of parts is great. Never have I had to wait for Sloan parts," says Shetstine. "When a toilet [from another manufacturer] goes down, it can take two to three weeks to get parts. I can't have that kind of wait."
The other selling point of Sloan is the reliability of the flushometers. The dual-filtered fixed bypass diaphragm in the Royal® flushometers, in particular, has proven invaluable to ongoing maintenance operations.

"We are on our own well system, and we have some disruptions in water service," says Shetstine. When inadequate water pressure or volume causes a fixture to siphon, the Sloan flushometers are very easy to correct. He says that other flushometer brands, on the other hand, may require "rebuilding the whole thing." Given the expansive facility maintenance requirements under these less-than-ideal water conditions, Shetstine is glad he can count on Sloan.