We've been designing industry-leading flushometers for 112 years. They save lots of water and, properly maintained, will deliver top performance for decades — but not many people ever look at them and say "Wow!"
That's about to change. Have a look at our all-new CX Concealed Flushometer.
If you're overseeing construction of a new commercial space — or a major restroom renovation — the "wow factor" of the CX Flushometer goes deeper than its sleek exterior. But let's start there.
"Wow, look at that gorgeous flushometer!"
… said no designer, ever. Until now.
The CX Flushometer makes people look twice. Its wall panel is up to 70% smaller than the industry standard, so it doesn't interrupt the integrity of your commercial restroom design.
The wall panel is a striking example of contemporary minimalist design. In polished chrome, it resembles a state-of-the-art laptop computer.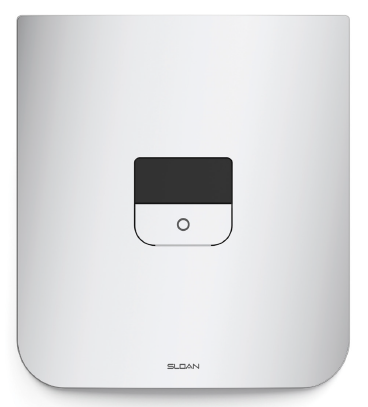 Of course, if polished chrome isn't what you had in mind, you can also specify PVD polished brass, brushed stainless, brushed nickel, or our newest finish — matte black.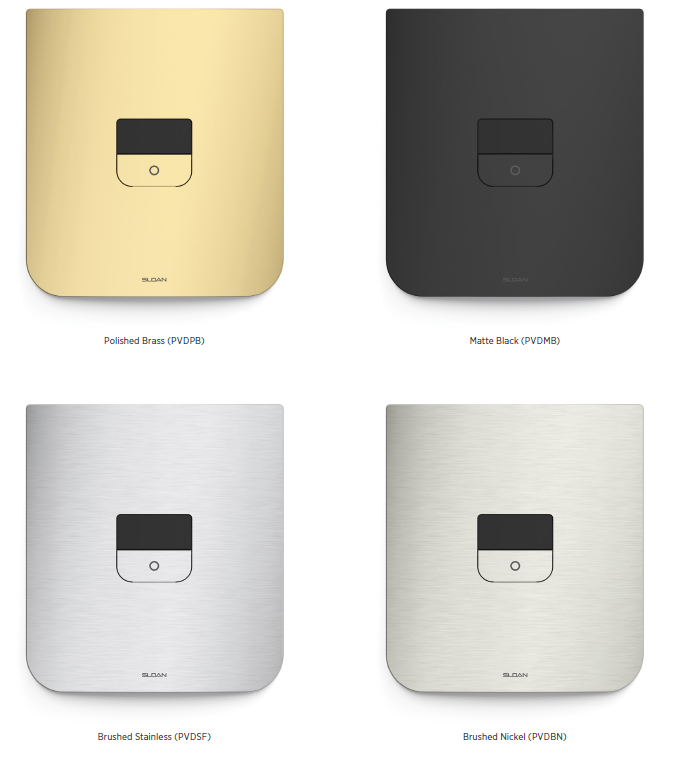 Combined with wall-hung toilets or high-efficiency urinals, the CX Flushometer makes a true statement. It tells visitors, Hey, if the restroom looks this sharp, the rest of the space must be brilliantly designed, too.
"Wow, look at all the space this flushometer creates!"
The CX Flushometer doesn't require a rear access plumbing chase, so architects can push walls back and gain up to 60% more usable space in every restroom.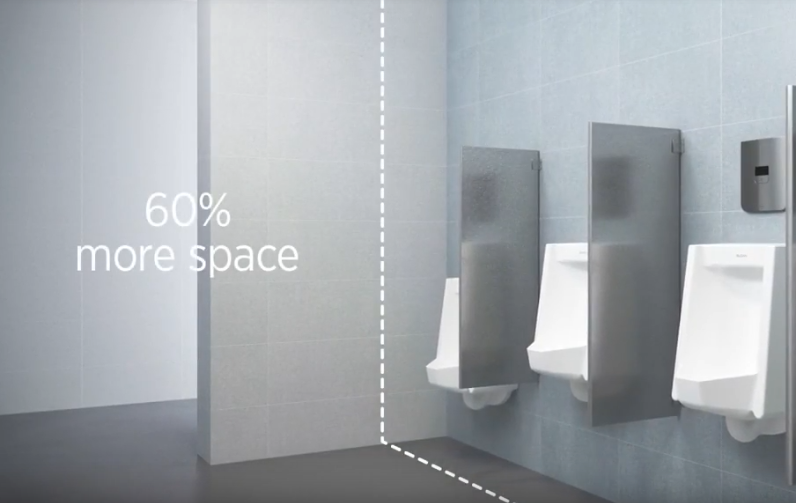 What can you build with that additional room? Deeper, more comfortable stalls? More deck space, or an extra sink? Or just an airier, more open showcase for your commercial restroom vision?
"Wow, this flushometer has every feature I need!"
COPY:    Every engineer has to weigh product functionality, size and performance against the requirements of a specific project. We've made the CX Flushometer ideal for new construction, or for renovating most existing plumbing systems, by making sure it offers the features engineers want:
Concealed clean valve and body design

Choice of manual or sensor-activated operation

Choice of battery-powered or hardwired (with battery backup) for sensor models

Electronic override for redundant activation on sensor models
The concealed design and no visible screws make the CX Flushometer vandal-resistant for school and entertainment venues, and Sloan's reputation assures you your flushometers will look great, work perfectly and save water for years to come.
"Wow, I've never installed a concealed flushometer so easily!"
No concealed flushometer has ever been easier to install or maintain.
Instead of bringing the valve to the plumbing, the CX Flushometer lets contractors and installers bring the plumbing to the valve — with an all-vertical, in-line rough-in and an integrated control stop with adjustable flush connection.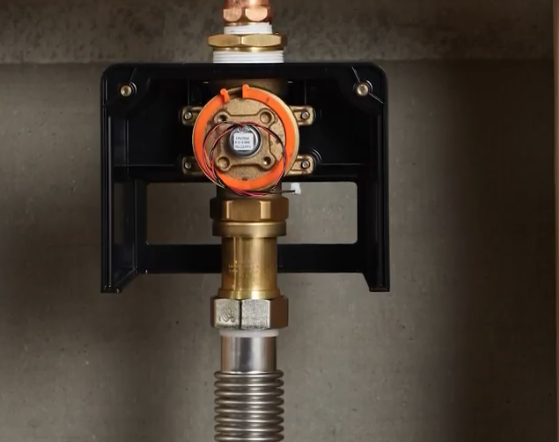 What's more, you can service the flushometer and plumbing single-handedly — in front of the wall, through the wall plate — using half the labor. You'll never again need to navigate narrow, congested plumbing chases for routine repairs.
Check out the complete set of installation and maintenance videos, and you may find yourself saying, "Wow, I'm specifying the CX Concealed Flushometer for my next commercial restroom."
Visit sloan.com/cx-flushometer for full details and specifications of the CX Concealed Flushometer.
Want to know more about Sloan innovations that save building owners billions of gallons of water every year? Talk to Sloan!
Stay Up to Date
Sign up for the Sloan blog to receive information on the latest trends in commercial building, technology advancements and product updates. It's the leading source of industry news for architects, designers, engineers and contractors.
Thanks for signing up!