Mutter the phrase "water attraction" and odds are fairly high you're already picturing a water park, complete with twisting slides, wave pools and a lazy river. Don't get us wrong, we love these aquatic playgrounds—but they're not exactly a source of inspiration.
And we always want to find water inspiring. So we've compiled some of the most captivating and poignant reminders that we're all part of the one big, marvelous hydrologic ecosphere.
If you have the chance in your travels, check out these awe-inspiring water attractions for yourself:
1. The Sea Organ—Zadar, Croatia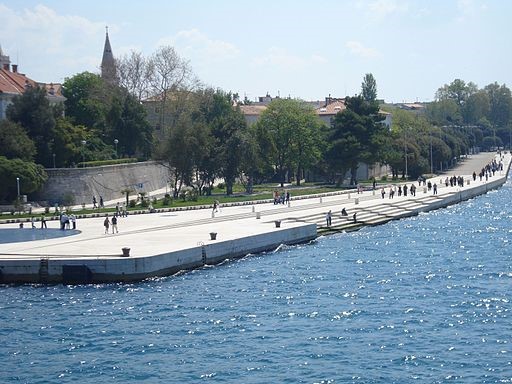 You'll see (and hear) the Sea Organ, (Morske Orgulje in Croatian) on the shores of Croatia. These 75-meter long stair steps actually house the world's first musical pipe organ—played by the sea! The white marble steps cover 35 built-in organ pipes that harness the waves' energy to enchant visitors with random chords and relaxing tones they can enjoy while strolling up and down the walkway.
2. Banpo Bridge—Seoul, South Korea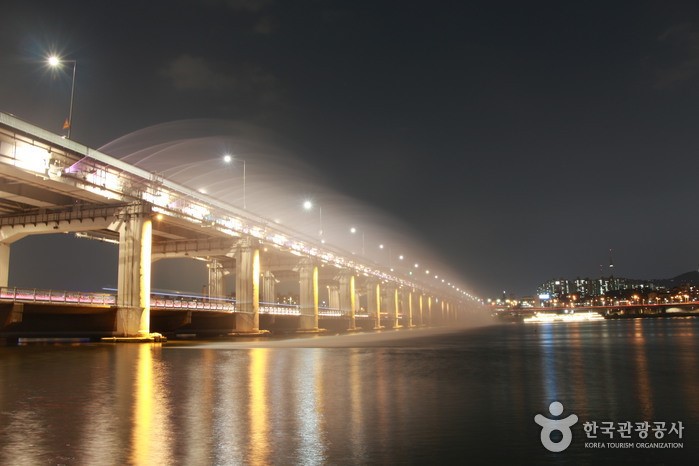 Spanning the Han River, this incredible structure features 380 water-spraying nozzles that create a cascading curtain of rainbow-lit water on both sides, also known as the Moonlight Rainbow Fountain. The world's longest fountain bridge operates daily from April through October—a definite must-see for anyone visiting Seoul.
3. Hoover Dam—Nevada
​​​​​​​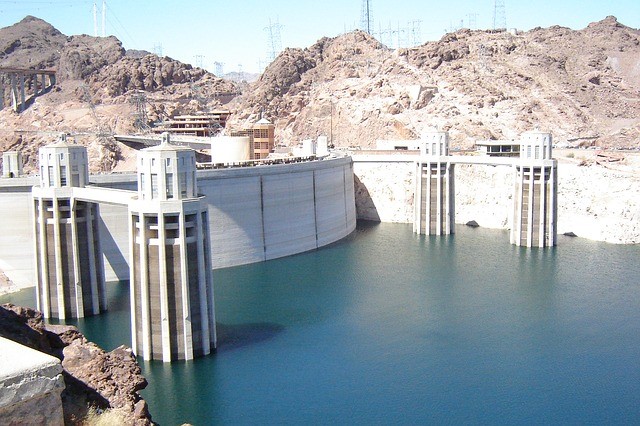 Just minutes outside Las Vegas, this public works marvel was constructed between 1931 and 1936 and has been named one of the Top Ten Construction Achievements of the 20th Century. You'll be awed by its sheer magnitude, and—if you're sustainability-minded like us—you'll appreciate the significant amount of low-cost hydroelectric power it delivers to three states.
4. The Infinite Bridge—Aarhus, Denmark
​​​​​​​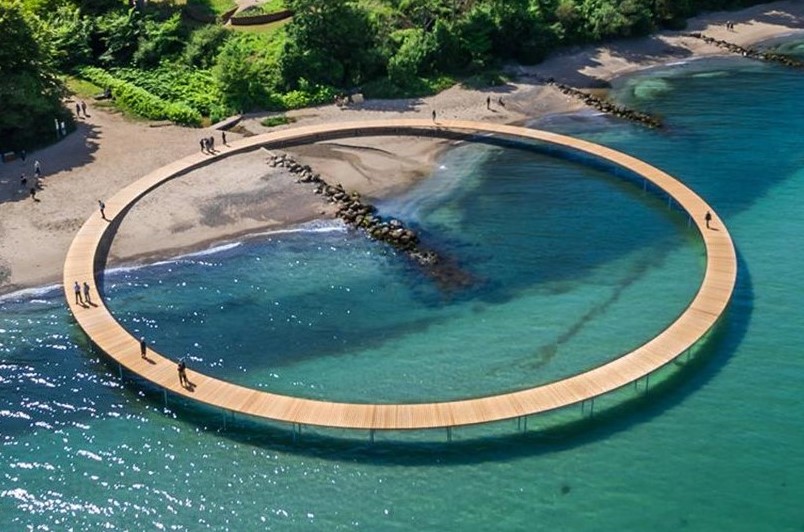 If you prefer to experience water with no beginning or end, we present The Infinite Bridge—a circle-shaped structure, situated half on the shore and half on the sea designed for the Sculpture of the Sea 2015 exhibition. Take a stroll on its 60-meter diameter wooden bridge and repeat. And repeat. And repeat as much as you wish.
5. Ira Keller Fountain—Portland, Oregon
​​​​​​​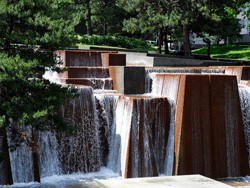 One of the many reasons we love Portland (it's home of the iconic Benson Bubbler water fountains, after all) is this magnificent design—a concrete structure inspired by the waterfalls of the Columbia River Gorge and awarded a medallion from the American Society of Landscape Architects in 1999. It also boasts a 13,000 gallon-a-minute flow rate. Just saying.
6. ICEHOTEL— Jukkasjärvi, Sweden
​​​​​​​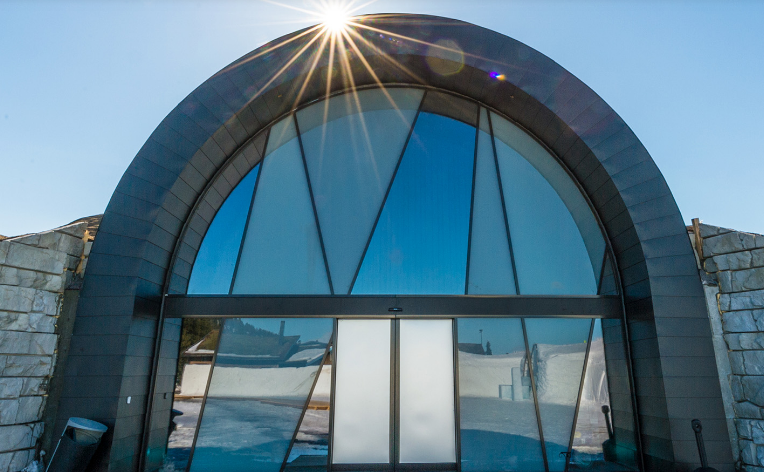 If you appreciate water in all its many forms and happen to find yourself near the Jukkasjärvi, consider a stay at the ICEHOTEL. This impressive, and very eco-conscious hotel claims to be made of 'snice'—a mixture of snow and ice made from water in the Torne River. ICEHOTEL is open year-round with cold or warm room options available. Brrring it on.
7. Fountains of Bellagio—Las Vegas
​​​​​​​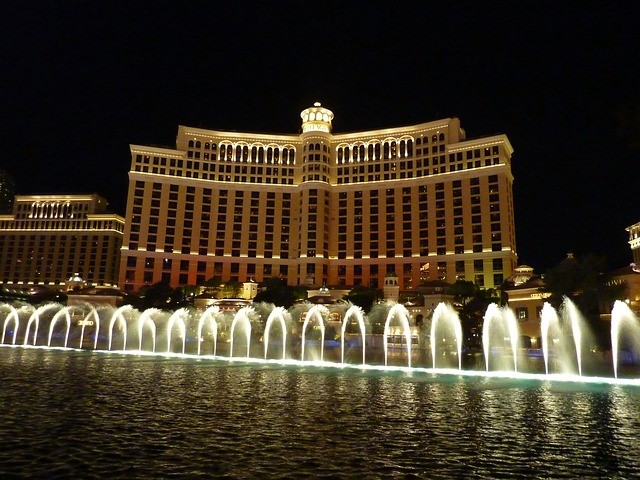 If you're on the strip, you can't miss this majestically orchestrated water and light show on an 8.5-acre lake, with 1,214 jets blasting (non-drinkable well) water 460 feet in the air. Its complexity requires a maintenance and repair staff of 30 employees working 7 days a week, 365 days a year.
8. The Rain Room—Los Angeles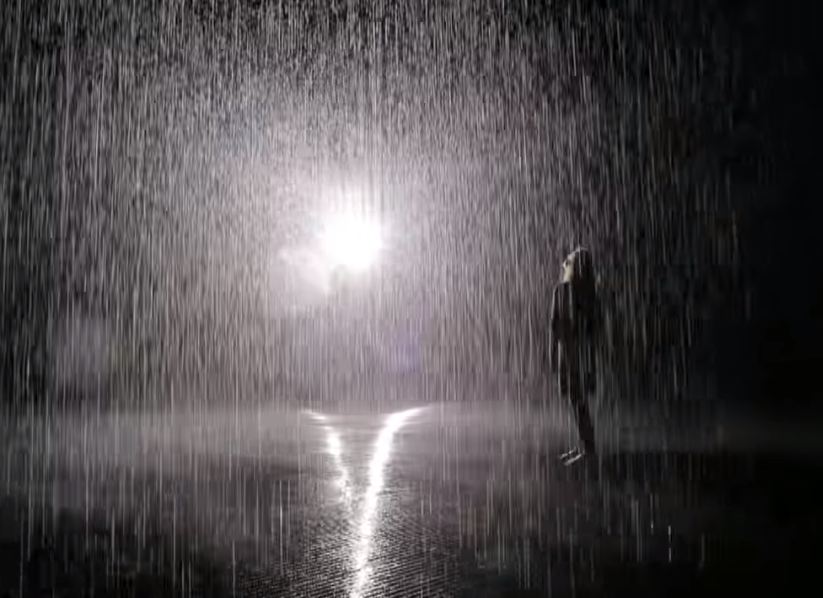 The Los Angeles County Museum of Art (LACMA) acquired this digital exhibition as part of its permanent collection in November 2015. The Rain Room is an interactive marriage between motion sensors and 3D tracking cameras that lets you walk through a rainstorm without ever getting wet. (Not to rain on your parade, but the Rain Room exhibition re-opening date has yet to be announced.)
Wherever you roam, you don't need to look far to find Sloan commercial plumbing and restroom fixtures. For more ways to let water inspire you, talk to Sloan.
Stay Up to Date
Sign up for the Sloan blog to receive information on the latest trends in commercial building, technology advancements and product updates. It's the leading source of industry news for architects, designers, engineers and contractors.
Thanks for signing up!