What's the first factor you consider when you're specifying flushometers for a new commercial restroom design or renovation?
Activation mode? Power source? Flush volume? Finish?
In reality, every project will likely have different starting criteria. (And architects, designers and engineers might all have a different approach to the same project according to their own process.) That's why we created our new Flushometer Finder—a fast, intuitive new search tool that lets you pinpoint your ideal flushometer from our selection of thousands.
Here are the 12 factors you can use to sort and select flushometers for your next project:
Fixture Type: Water closet, urinal or service sink?
Activation: This is generally a choice between manual and sensor, but there are also wide ranges of manual specialty, sensor specialty and solenoid (less sensor) flushometers.
Power: Choose battery-powered, hardwired, battery with a hardwired option or solar.

Flush Volume: You can select the most water-efficient urinal setting of 0.125 gpf from 16 available flush volumes for urinals, water closets and service sinks. You can also switch from gallons to liters with a single click.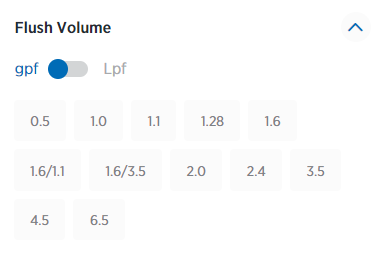 Installation: Concealed or exposed? When an exposed flushometer isn't required, our CX Concealed Flushometer is the designer's choice, with its sleek design and easy maintenance.
Fixture Connection: Top spud or rear spud?
Fixture Mount: Will your water closet be floor- or wall-mounted?
Valve: Diaphragm or piston? (Here's a detailed walkthrough to help you make this very important decision.)
Finish: We suspect designers may start here, with our stylish range of special finishes. Our graphite, polished brass, brushed nickel and brushed stainless finishes are applied using a proprietary PVD technology that's both tougher and more sustainable than traditional coating methods.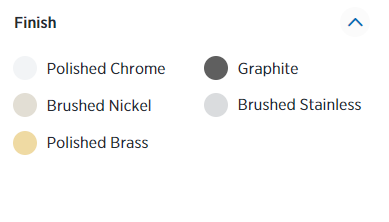 Specialty: We understand flushometers may need to serve a range of specialty functions, from bedpan washers to reclaimed water to squat toilets. If your restroom has special requirements, we have your flushometer.
Product Line: We've been pioneering flushometer technology since 1906, introducing innovative new solutions for more than a century. You can select from our product lines here.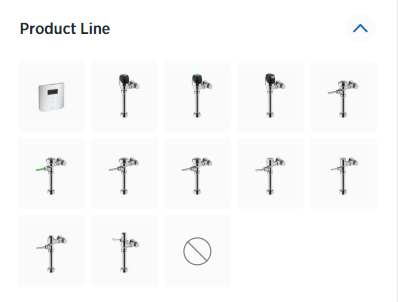 Compliances: Sloan flushometers meet 24 different categories of compliance, from ADA to WaterSense. If you or your client is seeking LEED certification or other sustainability compliances, you'll find all the criteria you need to make an ideal flushometer specification right here.
Specifying flushometers is a small but essential part of designing a new commercial restroom. We hope our new Flushometer Finder makes it easier and faster for you to choose the one that's perfect for your next project.
Check out the new Flushometer Finder now!

Want to know more about Sloan innovations that save building owners billions of gallons of water every year? Talk to Sloan!
Stay Up to Date
Sign up for the Sloan blog to receive information on the latest trends in commercial building, technology advancements and product updates. It's the leading source of industry news for architects, designers, engineers and contractors.
Thanks for signing up!