There's no place hygiene is more critical than a hospital—and the more people a hospital impacts, the more important hygiene becomes.
Few hospitals impact more people than Nashville's Vanderbilt University Medical Center.
VUMC is one of the largest academic medical centers in the Southeast, managing more than 2 million patient visits each year. It's the main resource for specialty and primary care in hundreds of adult and pediatric programs throughout Tennessee and the mid-South.
We're proud that VUMC specified Optima® faucets for new installations throughout the facility, because we know the hygiene benefits will extend through the region—and worldwide.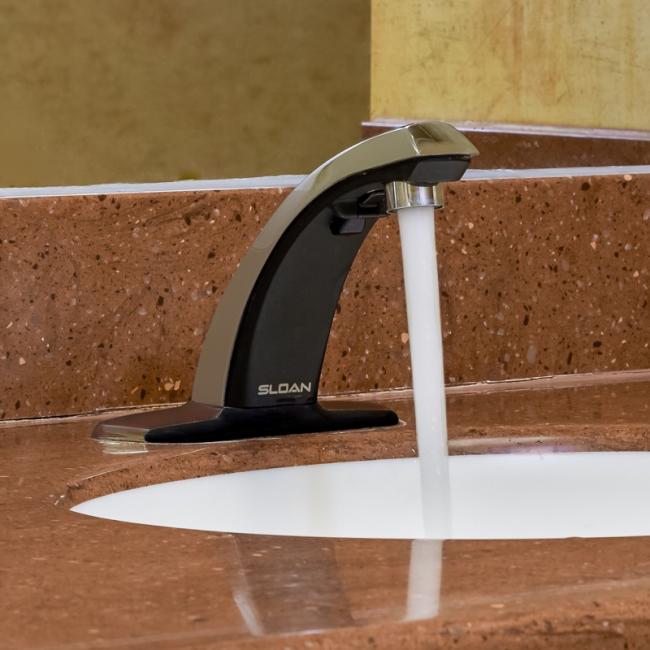 A Focus on Medical Education and Research
Before diving into how Optima faucets will benefit VUMC, here are a few more facts that demonstrate the kind of regional and widespread impact VUMC makes. Its facilities:
Conduct more than 56,000 surgical procedures each year

Receive more than 116,000 emergency room visits each year

Employ more than 24,000 people

Oversee one of the largest single-site DNA banks in the world, with 250,000 samples

Have sequenced the DNA of more than 9,300 tumors

Train more than 1,000 residents every year
In addition, VUMC is among the national leaders in leading-edge procedures such as lung-heart and stem cell transplants.
When an organization treats such a high volume of people, trains so many future doctors and contributes so greatly to medical science, it has to function at the highest levels. That's where Optima faucets are making a huge difference.
Improved Hygiene is Just One Benefit for VUMC
Not surprisingly, hospitals are a breeding ground for germs and disease. Promoting greater hygiene in medical facilities is a challenge for any architect, designer or engineer—a challenge Sloan is uniquely suited to address.
Sloan's Optima faucets help promote proper hygiene with touch-free operation that cuts down on cross-contamination between more than 2 million annual patients and the onsite medical staff who care for them. Optima faucets are also durable enough to withstand this high-traffic environment.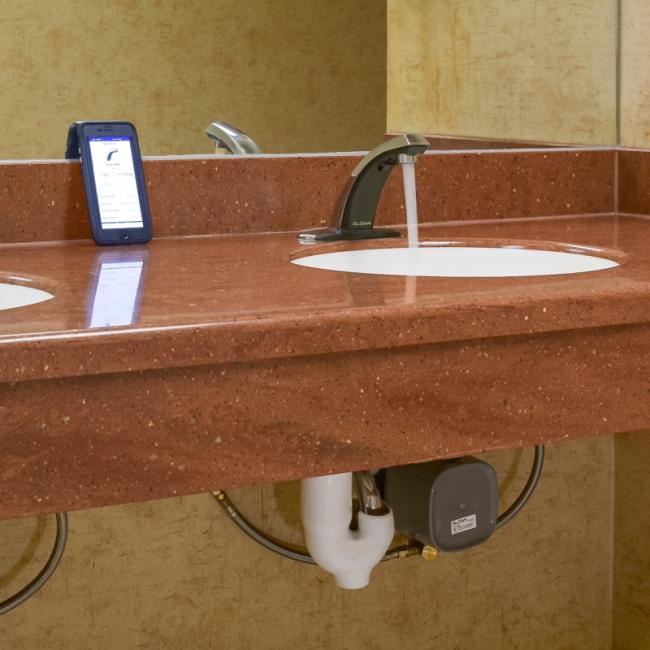 In addition to hygiene and durability, VUMC specified more than 500 Sloan ETF-80 Optima® hardwired deck-mounted faucets for increased water efficiency, easier maintenance and smarter water management capabilities.
Water efficiency. At 0.5 gpm, these Optima faucets meet the ANSI national standard for water use, and the automatic shut-off of touch-free operation saves up to 40% over conventional faucets.
Easier maintenance. The underdeck Optima® Control Box reduces the service time needed by VUMC's facilities team, with state-of-the-art below-deck components putting data right at their fingertips.

Smarter water management.

Maintenance staff can remotely monitor each individual faucet's performance through the Sloan Connect® app, so they can adjust settings wirelessly, set faucet timeouts, and measure and report water usage as needed.

Stagnant water management. Sloan Optima faucets have a built-in line flush feature that permits wireless programming of regular flushes to clear out stagnant water and maintain chlorine residual in supply lines. The facility can choose the frequency and duration of the flush that best suits their needs.
These benefits create both cost and time savings for VUMC. Combined with the principal benefit of increased hygiene, specifying Sloan Optima faucets will help Vanderbilt University Medical Center continue to grow its impact on the medical field—and on people's lives.
Sloan technology has contributed to the construction and renovation of many of the world's premiere healthcare facilities. Want ideas for making your next medical facility more hygienic and more efficient? Contact Sloan!
Stay Up to Date
Sign up for the Sloan blog to receive information on the latest trends in commercial building, technology advancements and product updates. It's the leading source of industry news for architects, designers, engineers and contractors.
Thanks for signing up!