You have a vision for your next commercial restroom design. How do you make it a reality?
Our Collections can be just the creative head-start you need—complete, customizable product solutions in contemporary environments with instant access to hi-res images, specification sheets, and BIM/CAD files. And they're named after famous Chicago streets to honor our home town.
Start your tour here!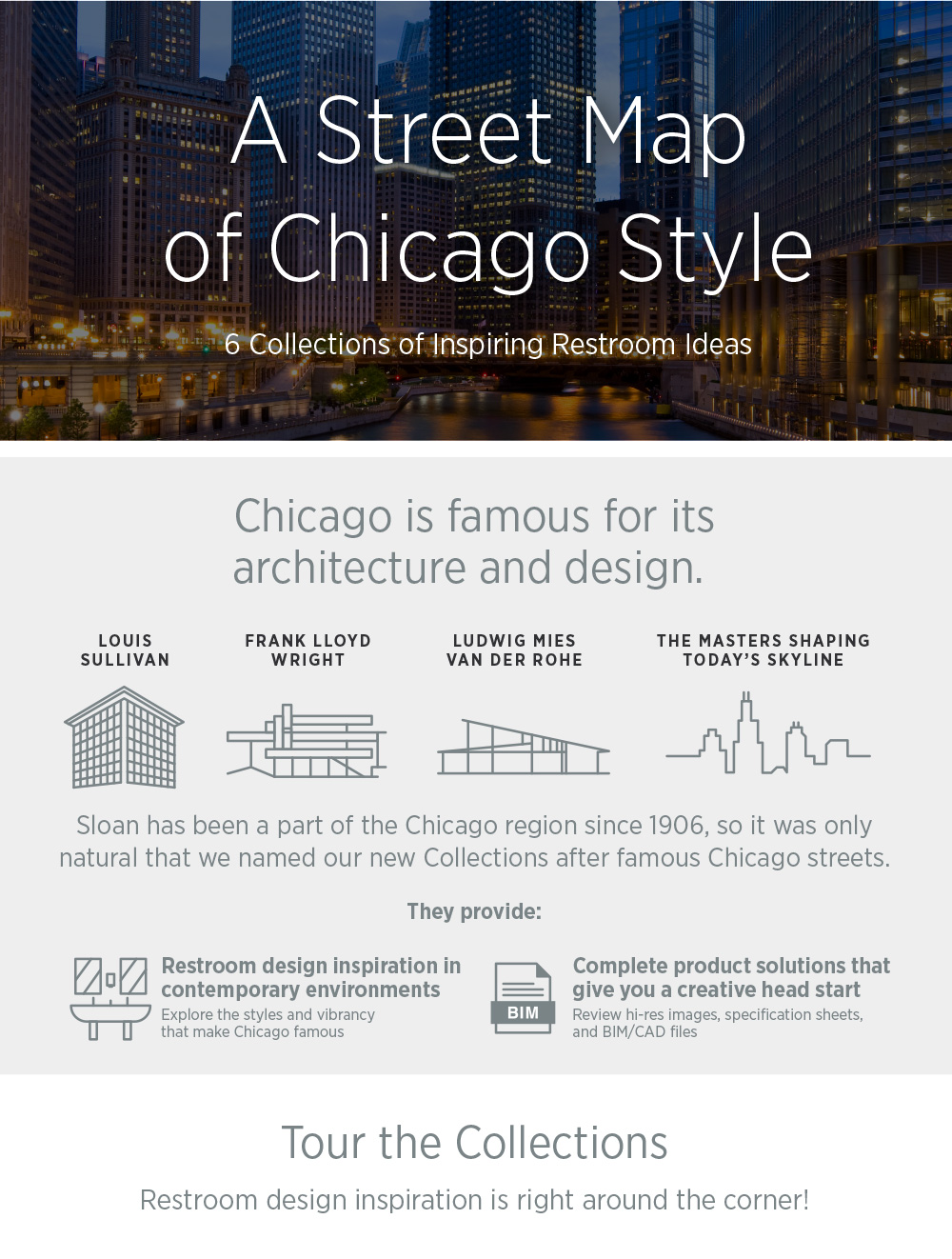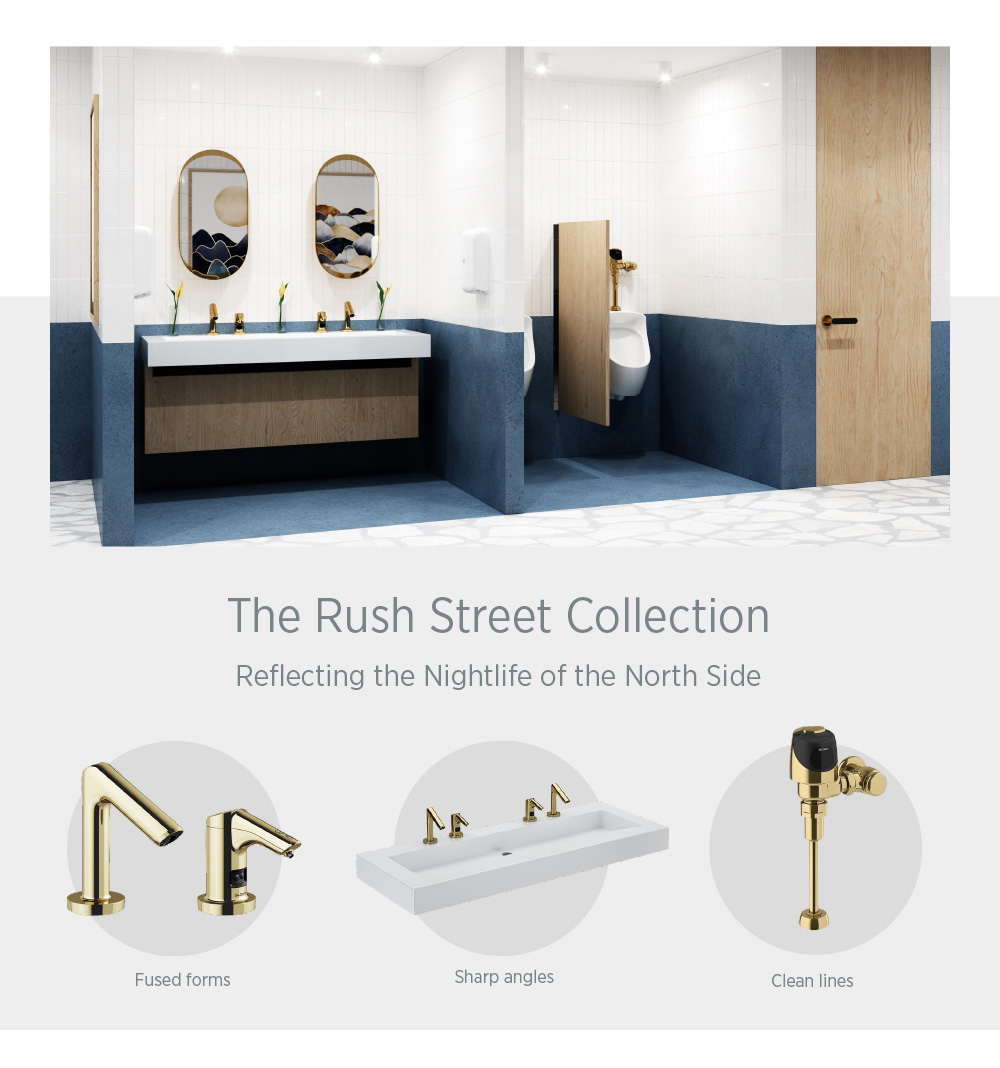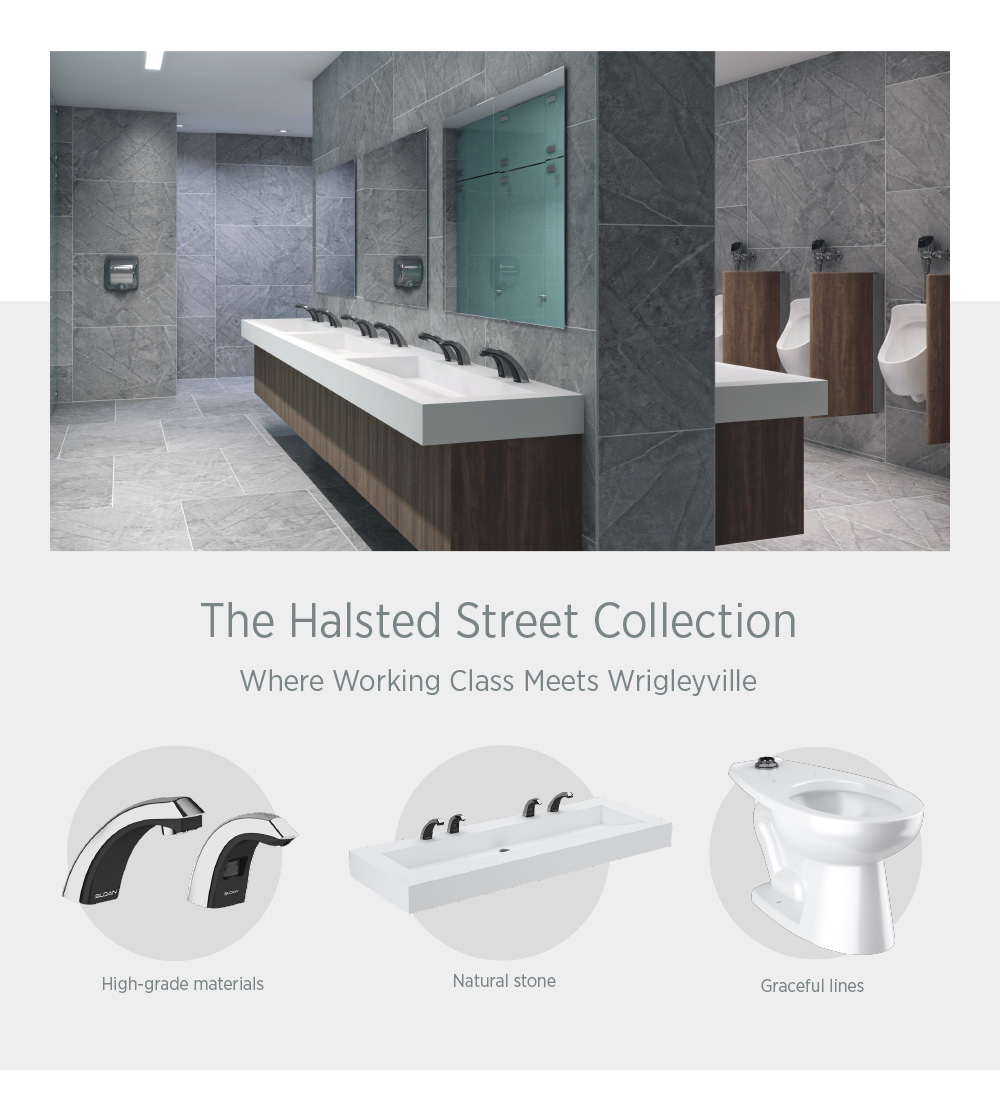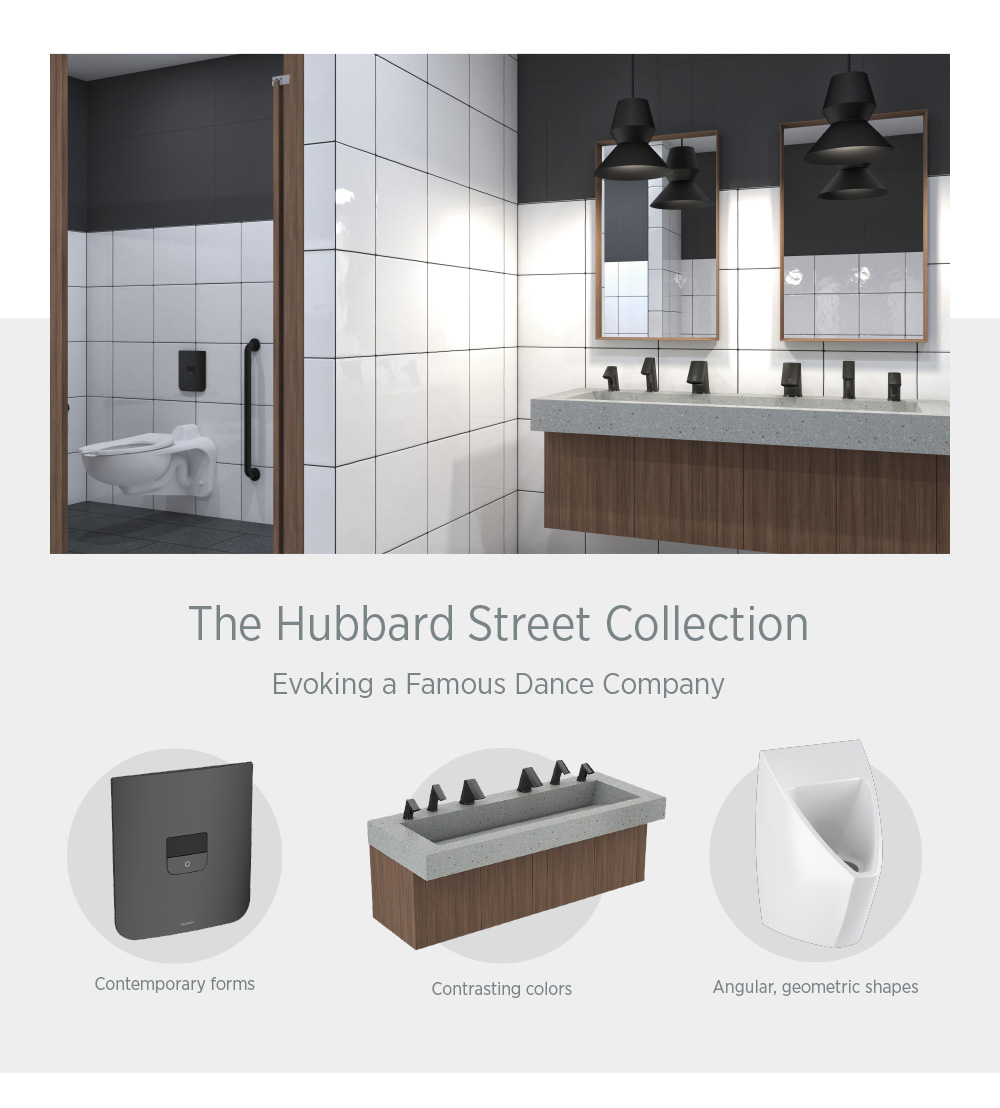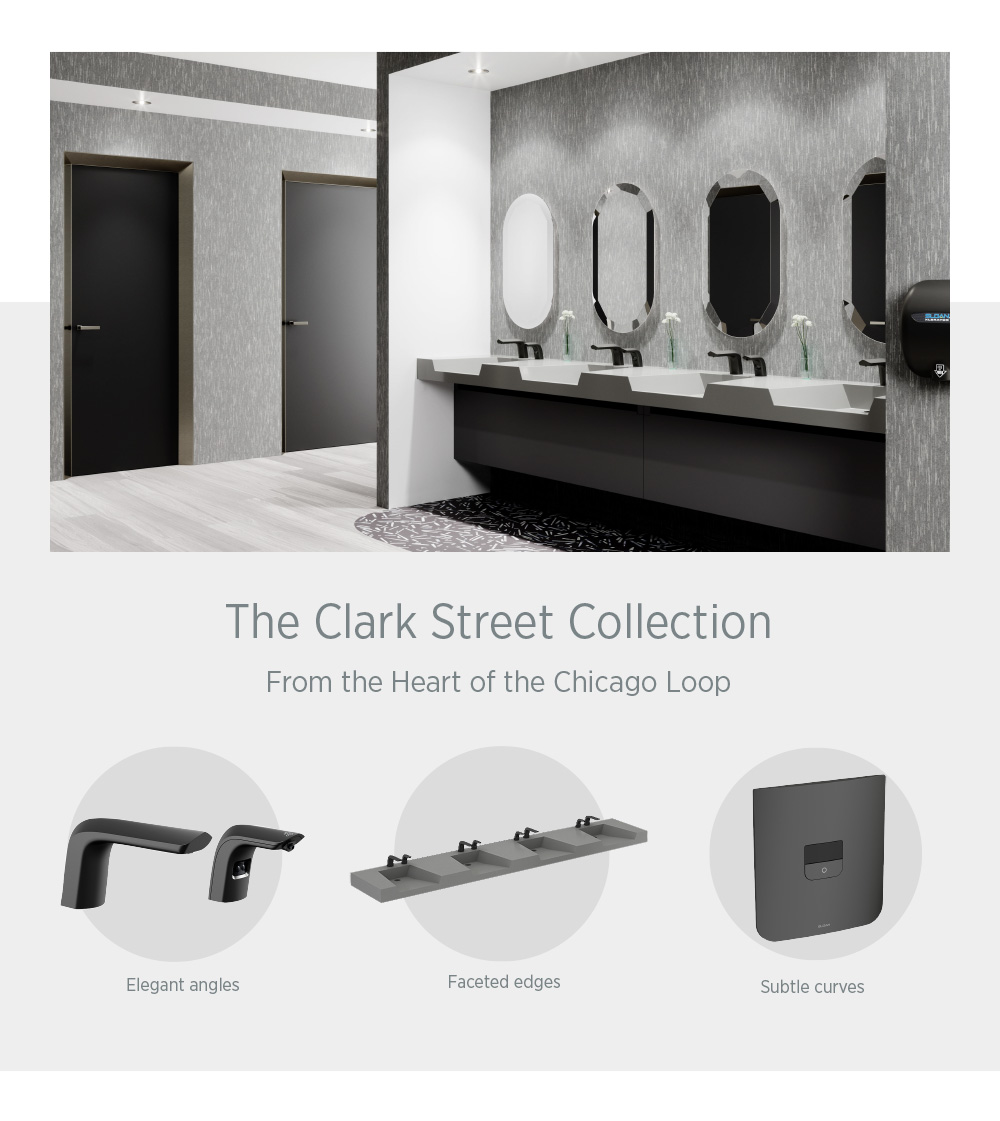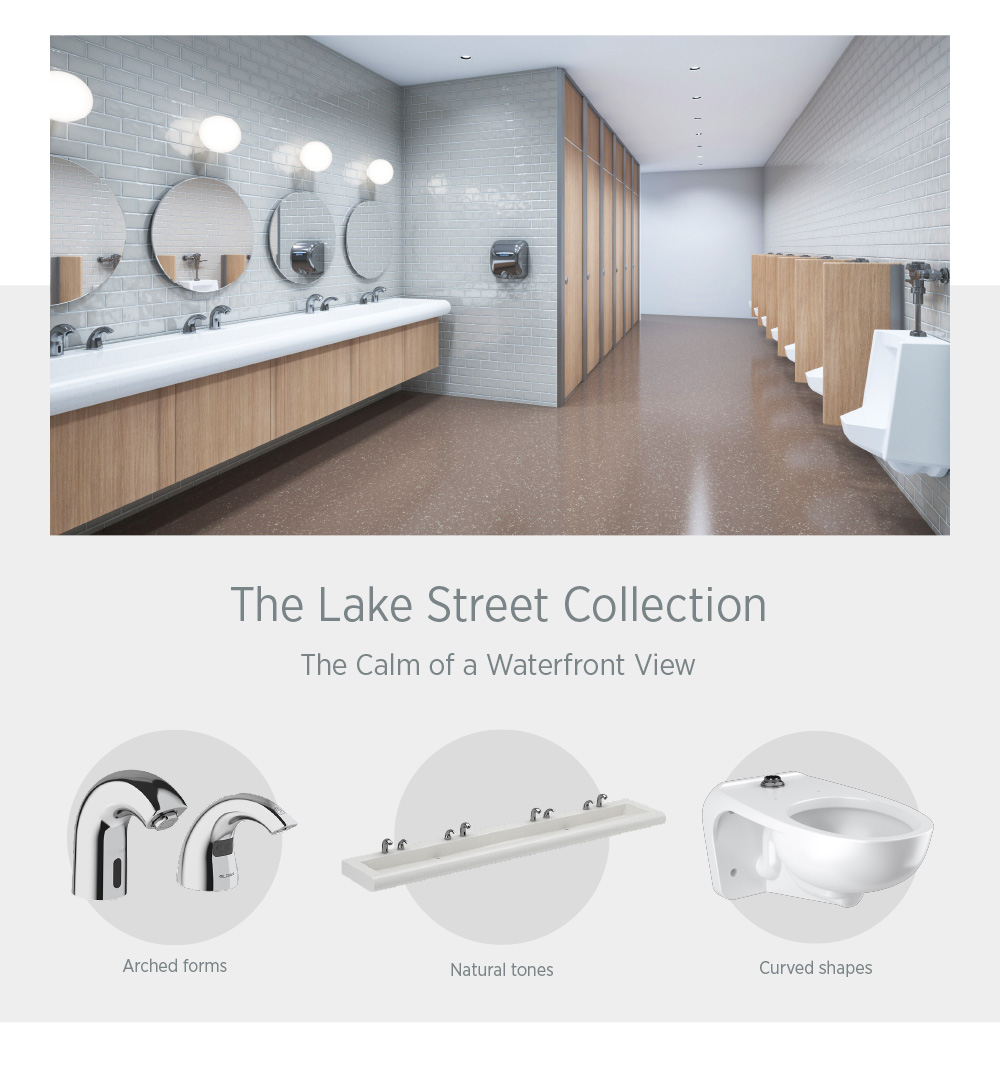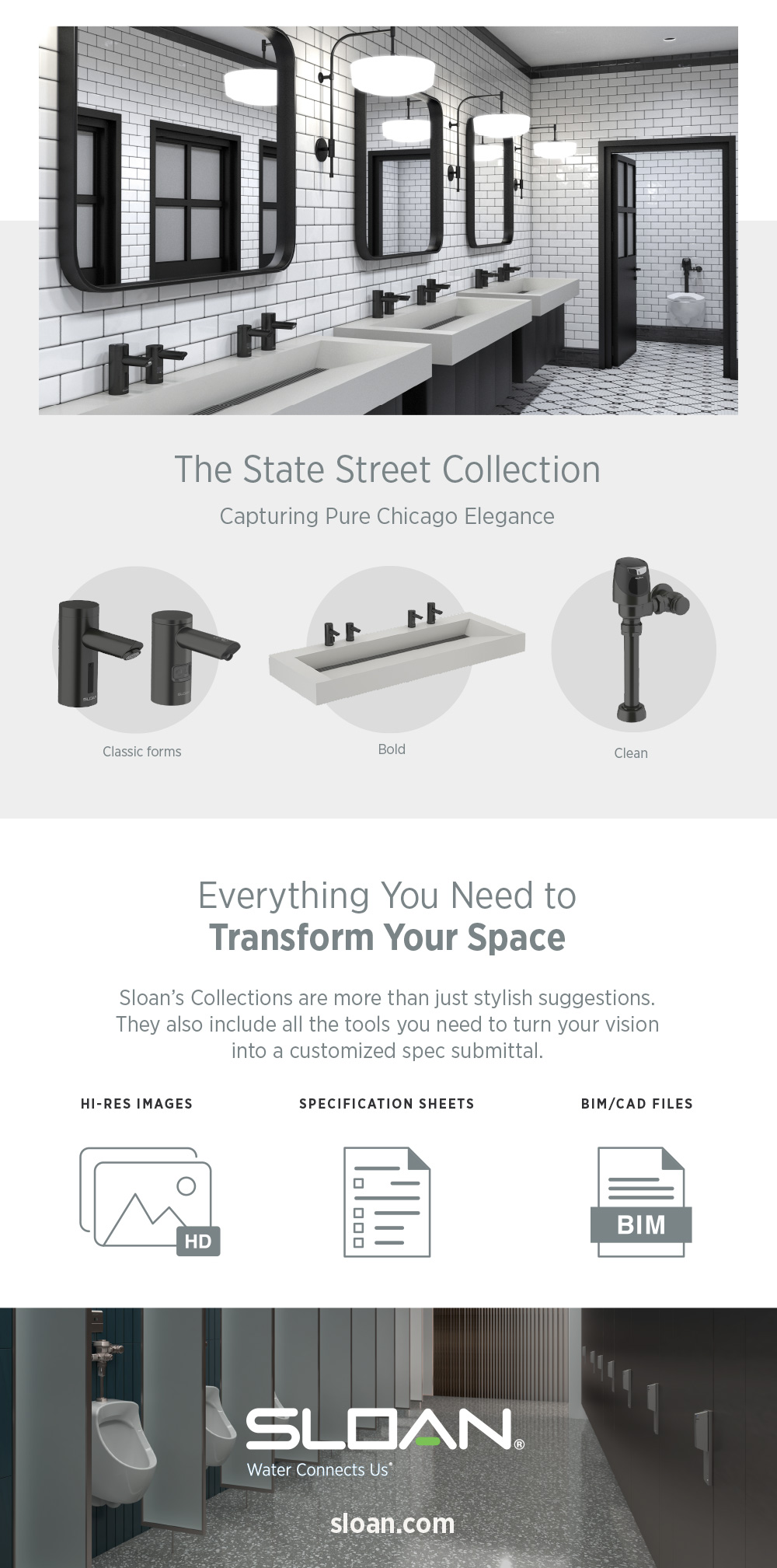 Stay Up to Date
Sign up for the Sloan blog to receive information on the latest trends in commercial building, technology advancements and product updates. It's the leading source of industry news for architects, designers, engineers and contractors.