The COVID-19 pandemic has thrown a new spotlight on how commercial restrooms enable safer hygiene, more effective handwashing, and virtual facility management.
Sloan has responded throughout the this challenging year by introducing new solutions that make handwashing safer and more effective, while also making management easier and more efficient.
Here's a look at three 2020 Sloan faucet innovations that are making commercial restrooms more hygienic everywhere.
Optimix

™

Anti-scald Faucets: Essential for Schools, Hospitals, and Eldercare Facilities
For most of us, when the water that comes out of the faucet is hotter than expected, it's an annoying surprise. But for a child's delicate skin, hot tap water can cause a scary burn. For a hospital patient or eldercare resident, it can aggravate an already serious condition.
For schools, healthcare facilities, and other places where this kind of a surprise can cause injury, Sloan now introduces Optimix™ Faucets— ASSE-1070 compliant faucets that bring market-leading anti-scald technology to any facility.
Since the onset of the pandemic, people have paid more attention to handwashing recommendations from the Centers for Disease Control, so it's increasingly important that handwashing be safer for everyone.
With Optimix anti-scald technology incorporated directly into the faucet spout, water is dispensed at a safe temperature even with a cold water failure.
That's essential for schools, hospitals, and eldercare facilities, but also a smart feature for convention centers, airports, entertainment venues, or anywhere people may need to wash their hands quickly.
Optimix Faucets comply with the ASSE-1070 Guidelines for Temperature Control Devices, and their simplified installation can reduce labor, time, and cost by up to 30%—whether integrated into new or retrofit projects.
What's more, this technology is available on stylish Optima® Faucets—one of Sloan's most popular faucet designs.
The BASYS

®

Guided Handwashing Faucet: Hygiene Innovation
The COVID-19 crisis has made hygiene a higher priority than ever for commercial restroom users. That's why building owners and facility managers have specified the BASYS® Guided Handwashing Faucet, which guides users through the right way to wash their hands, following CDC recommendations to reduce the spread of disease.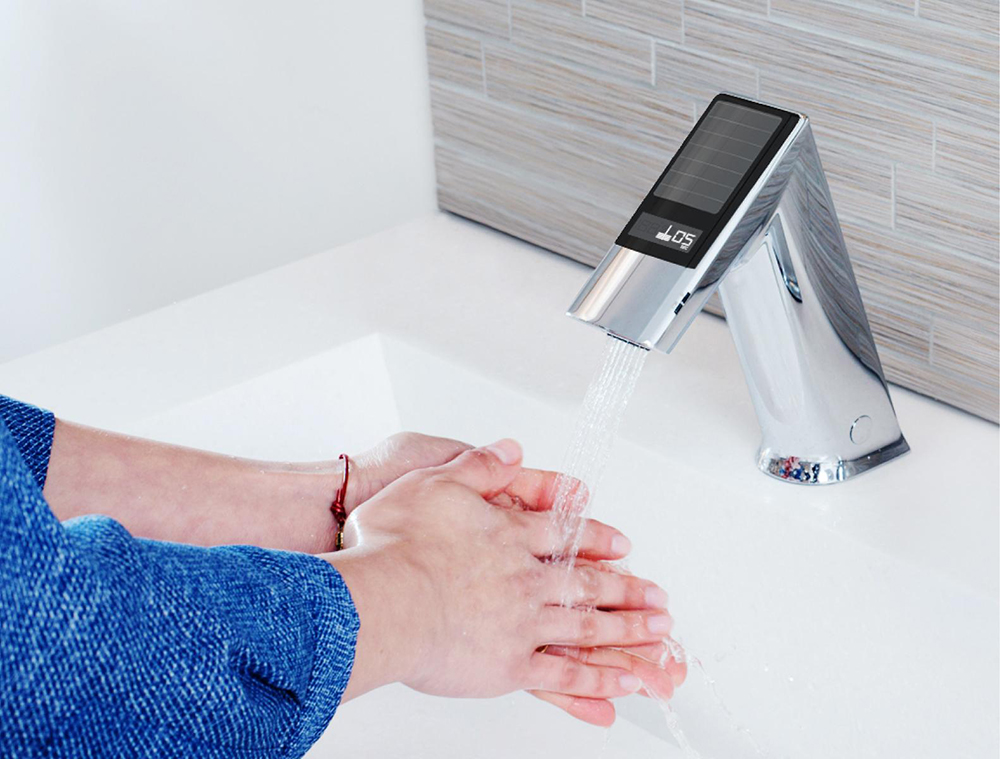 The readout on the faucet crown gives users clear instructions through the five steps of correct handwashing:
Wet. The readout shows H20, instructing the user to wet their hands.
Lather. The water turns off when the user moves their hands away, and the readout shows SOAP, instructing the user to lather their hands together with soap.
Scrub. While the water remains off, the readout counts down from 20 to 0, so users scrub their hands for at least 20 seconds as recommended by the CDC.
Rinse. When the user returns their hands to under the faucet, the water comes on and the readout returns to H20.
Dry. The readout reads PASS, letting the user know they've washed their hands properly and may now dry them.
By shutting off the water while the user lathers, the BASYS Guided Handwashing Faucet helps reduce water usage while increasing hygiene.
Sloan Connected Faucets: Smart Management on Your Smartphone
Why do forward-thinking commercial property managers deploy Sloan connected products? Because Bluetooth connectivity and advanced technology let them manage their restrooms on their smartphones.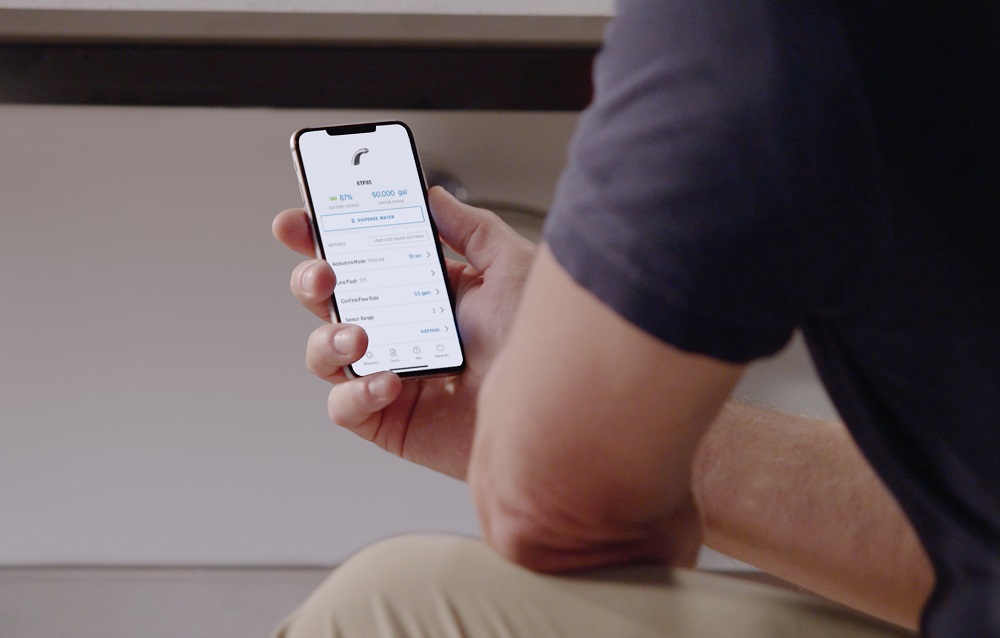 Thanks to recommendations from the CDC and the spotlight on hygiene during this pandemic, people are washing their hands more often and spending more time at the sink. That means faucets have higher usage—and makes it more important to stay informed about their health and status.
Sloan connected faucets (and flushometers, too, by the way) let you wirelessly monitor them, easily generate and share diagnostic reports, and quickly access product technical data. All from your smartphone.
It's not just convenient. This connectivity can save you time, lower costs, increase water efficiency, and reduce risk.
That's what advanced faucet technology brings to your restrooms. It improves the experience for your users, and delivers better results for you.
Contact Sloan to learn more about advanced commercial restroom technology that makes facility management easier.
Stay Up to Date
Sign up for the Sloan blog to receive information on the latest trends in commercial building, technology advancements and product updates. It's the leading source of industry news for architects, designers, engineers and contractors.
Thanks for signing up!