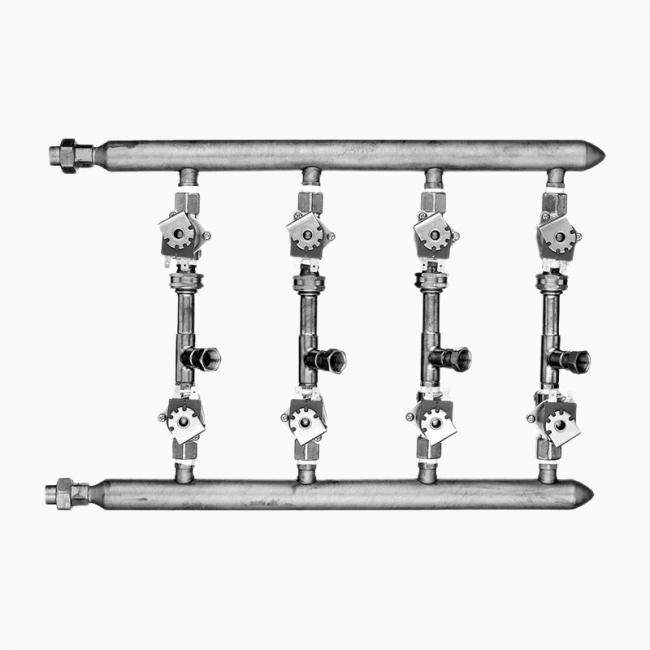 Add to DesignSpec
Where to buy
MCR-104
PWT System 4-Line Mixing Manifold. Manifold containing eight electronically activated solenoids used to supply hot, cold and mixed water to four lavatory fixtures.
Request a Custom Spec
Don't see a variation that matches what you're looking for? You can request a custom spec from us with the exact options you want. Just click the button and fill out the form.
Request a Spec
Features
Electronically controls water run-times to lavatory and shower fixtures
160 degrees F maximum water temperature
Used in conjunction with PWT control modules to provide accurate control of lavatory or shower run times
Seven models available