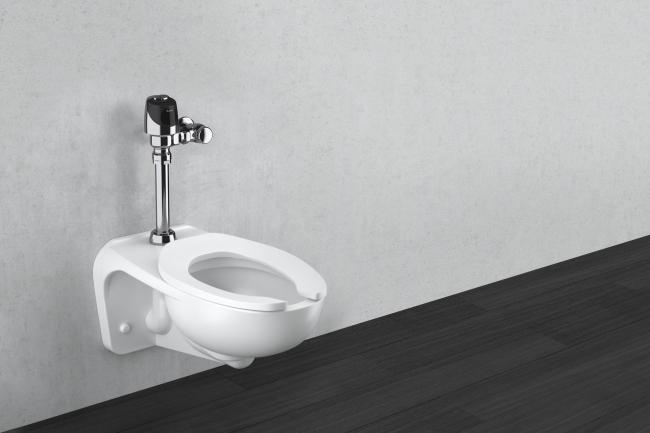 1.1 gpf Combinations
Flushometers and fixtures that provide lower than ever flush volumes.
1.1 gpf for max efficiency
The demand for water conservation is driving flush volumes ever-lower. The new threshold is 1.1 gpf. At 1.1 gpf, it is more important than ever that the flushometer and the fixture work in harmony to deliver the evacuation performance and drain line carry that is necessary. Sloan has met that challenge and after unprecedented testing, is confidently introducing its broad line up of electronic flushometers, paired with its top performing fixtures. The result is reliable performance that you've come to expect from Sloan.
SOLIS® 8111-1.1
SOLIS® Solar-Powered HET Flushometers and HET Water Closets
| | Floor Mount ST-2009 | Wall Mount ST-2459 |
| --- | --- | --- |
| Power | Solar/Battery | Solar/Battery |
| Model Number | | |
| Material Number | 20011101 | 24511201 |
ECOS® 8111-1.1
ECOS® Electronic HET Flushometers and HET Water Closets
| | Floor Mount ST-2009 | Wall Mount ST-2459 |
| --- | --- | --- |
| Power | Battery | Battery |
| Model Number | | |
| Material Number | 20011101 | 24511101 |