When you're specifying automatic faucets for a new commercial restroom design, the choices can be overwhelming.
That's why we created Faucet Finder — our fast, super-intuitive new search tool that lets you pinpoint the perfect touch-free faucet for your next project, based on anything from spout design to list price.
Faucet Finder is so easy, you don't need a guide or a "how-to" page. You can just plunge in and start searching without even finishing this post. (Go ahead — no hard feelings!) But architects, designers and engineers we've worked with have generally started narrowing their searches in one of four directions, with an extra half-direction for those on the leading edge of water management.
Search mode #1: Find your faucet by looks
When you're invested in how your restroom looks — and who isn't? — start your Faucet Finder experience by choosing the design you prefer. From our striking BASYS® line to our graceful Optima® faucets and our dependable Sloan® line, you'll identify your ideal faucet design in seconds.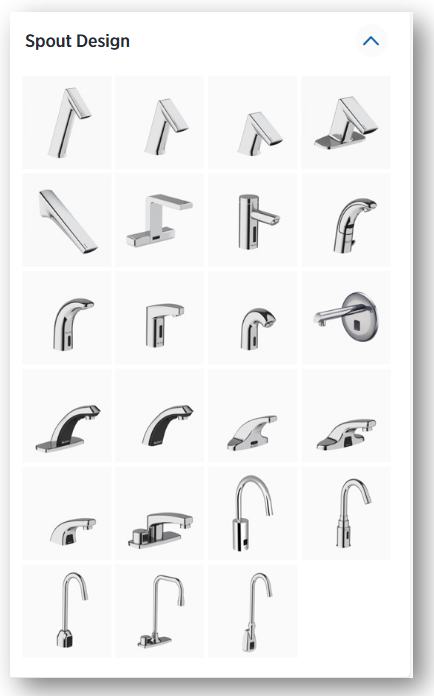 But design isn't our only aesthetic variable. You can also narrow your search by clicking the finish you want, from brushed nickel to polished chrome.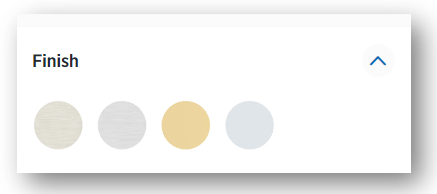 Search mode #2: Find your faucet by power source
How will you power your automatic faucets? That decision can impact infrastructure design and maintenance schedules, which is why we offer faucets powered by hardwired current, batteries, solar power and even turbine power. Choose your preference with a single click.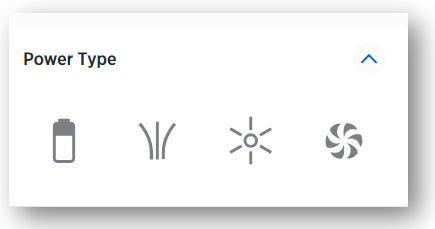 Search mode #3: Find your faucet by flow rate and spray type
When you make sustainability a priority in your commercial restroom design, flow rate is a key consideration.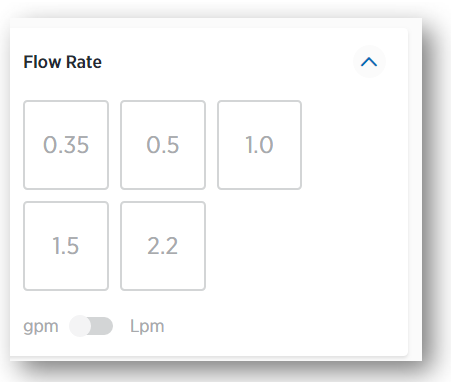 Depending upon where your faucets will be used and how they'll be installed, you may also want to narrow your search by spray type and mixer.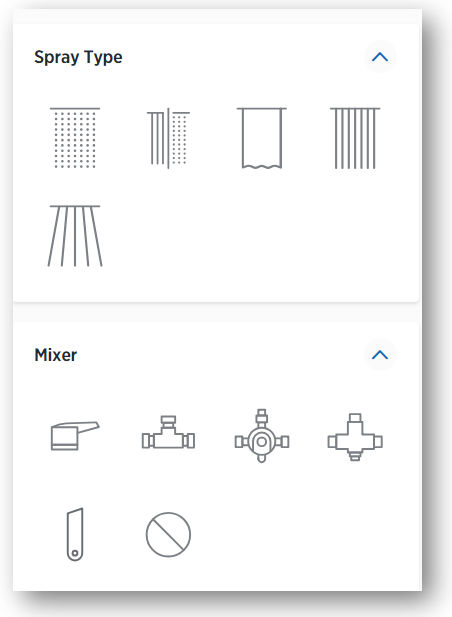 Search mode #4: Find your faucet by trim plate and mounting type
Where and how will you be mounting your faucets? If those are your first considerations, you can start searching by trim plate and mounting type.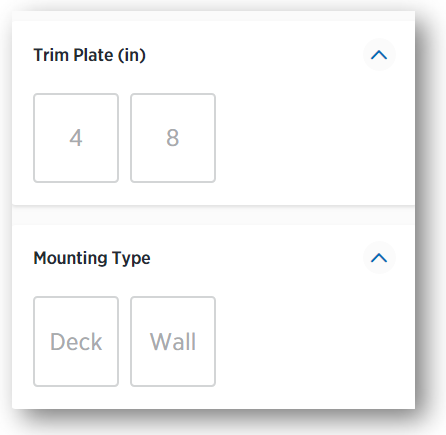 Bonus search mode: Search Smart Faucets only
Our new generation Optima faucets are easier than ever to adjust for optimized water management. You don't even have to crawl under the sink.
That's because the Sloan Connect App let you access your below-deck controls via your mobile device. The wireless connection puts faucet controls and data literally at your fingertips, so you can leave the tools behind.
If adjusting your faucet controls from your mobile device is important, just click the Bluetooth logo under Smart Faucet.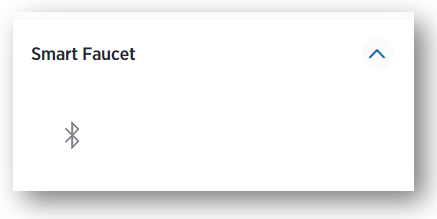 Did you really make it all the way to the end of this post without trying Faucet Finder? Your patience is remarkable. Now, go find your ideal commercial restroom faucets in seconds with Faucet Finder.
Want to know more about Sloan innovations that save building owners billions of gallons of water every year? Talk to Sloan!
Stay Up to Date
Sign up for the Sloan blog to receive information on the latest trends in commercial building, technology advancements and product updates. It's the leading source of industry news for architects, designers, engineers and contractors.
Thanks for signing up!