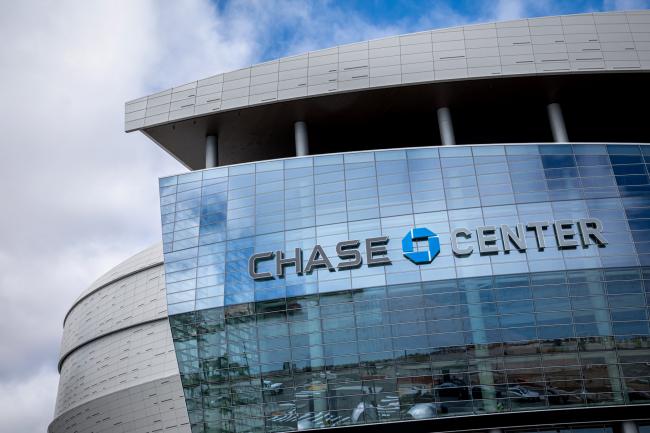 San Francisco, CA
Chase Center
Chase Center isn't just an arena, it's a destination.
Officially opened on Sept. 6, 2019, the new state-of-the-art venue is a sports and entertainment hub and a beacon for the entire Bay Area. Home to one of the NBA's most iconic franchises, the six-time NBA Champion Golden State Warriors, the arena hosts concerts and events and will boast a booming culinary and retail presence.

With a beautiful skyline overlooking the San Francisco Bay and an upscale aesthetic throughout the entire facility, Chase Center is one-of-a-kind. The 18,064-seat privately-financed arena's design is matched only by its commitment to sustainability. Engineered to achieve LEED Gold certification, the facility has adopted numerous eco-friendly practices.

With a need for commercial restroom products that are both sustainable and eye-catching, Chase Center relied on Sloan products as part of the larger focus on a seamless, world-class fan experience for the new era of entertainment in San Francisco.
*Photography by Caleb Tkach.
"One of Chase Center's goals is to create a place that will provide people with lasting memories. Thanks to Sloan's beautiful products and their ability to save water by using reclaimed water flushometers, we're able to make the restroom a part of that unforgettable experience, while also contributing an eco-friendly solution."