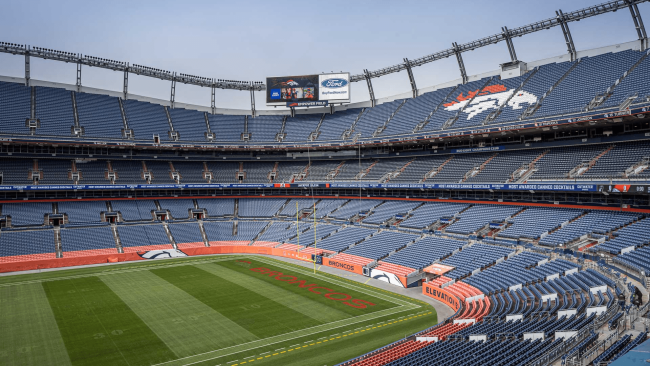 Denver, Colorado
Empower Field at Mile High
Empower Field at Mile High, home to the NFL's Denver Broncos, is a proud symbol of the Colorado and the Rocky Mountain region, reflecting the Rocky Mountains to the west and the Denver skyline to the east.
When 76,125 people pack into Empower Field on fall Sundays, the reliability and performance of its restroom products are put to the test. The original restroom fixtures at the stadium had been in place since its opening over 20 years ago, so the facility maintenance team in Denver knew it was time to upgrade. The team had its sights set on touchless restrooms even prior to the COVID-19 pandemic and selected Sloan products for the renovation—a decision that proved extremely beneficial once the pandemic hit.

With Empower Field now operating at full capacity, Sloan products are delivering water savings, improved restroom hygiene, and impressive aesthetics to both fans and the facility maintenance team.

"Sloan is outstanding. Their staff possesses extensive knowledge of their products. Since the install was completed, we've always been able to count on them to respond to any questions or needs that we have."