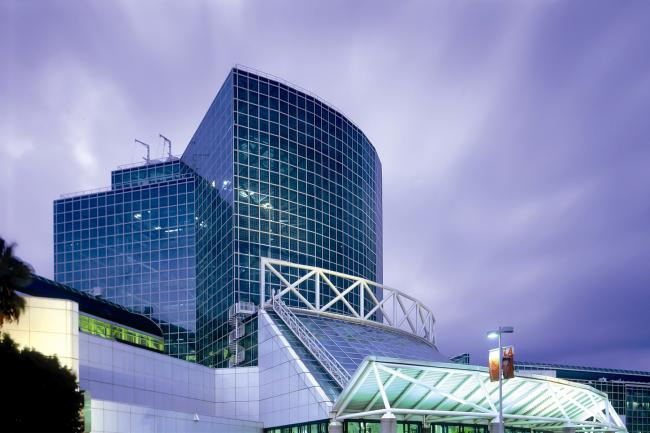 Los Angeles, California
Los Angeles Convention Center
In a town known for style and entertainment, the Los Angeles Convention Center (LACC) is a community symbol of world-class events. It hosts more than two million visitors attending 350 events annually, from concerts to Grammy Awards celebrations to trade shows.
The building, originally built in 1971, was undergoing a modernization and expansion effort, and owners decided to pursue a LEED (Leadership in Energy and Environmental Design) Gold certification. That is where sustainable Sloan products played an indispensable role in saving thousands of gallons of water per year and helping the LACC to also become a symbol of environmental consciousness.
*Interior photographs by Hedrich Blessing
Because of these updates, the facility received $225,000 in California rebates for using high-efficiency models in addition to a LEED Gold certification. We definitely saw an ROI.