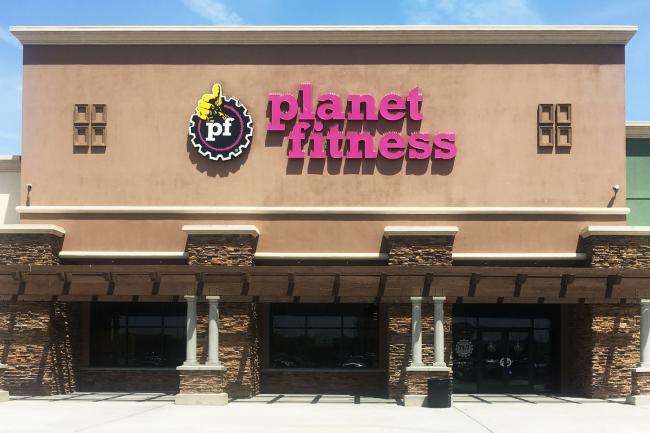 Palmdale, CA
Planet Fitness
With the goal of creating a workout environment where everyone feels both accepted and respected, Planet Fitness facilities are a Judgement Free Zone™. Planet Fitness in Palmdale, CA is no exception, ensuring that its facilities are both clean and welcoming.
By setting that type of lofty standard, members come to expect a clean, sophisticated look and feel across all aspects of the gym. Yet, prior to the Palmdale location's grand opening in August of 2017, members at the previous location were experiencing excess water left on the countertops and floors from previous users. This was due to the sink being several feet away from the hand dryer – causing unnecessary water spills – in addition to shallow sink design.

After specifying Sloan's AER-DEC® integrated sink system, not only did Planet Fitness eliminate the problem of its restrooms appearing unkempt due to excess water on countertops and floors, but also added a level of elegance to the location's washrooms.
"We're pleased with the presence of Sloan fixtures in our restrooms. The AER-DEC sink system solved an existing problem for both our valued members and maintenance staff and has played a big part of the Palmdale location's success in just its first year of operation."