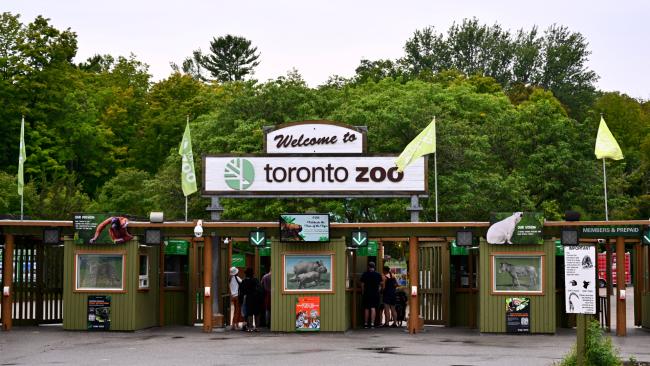 Toronto, Ontario
Toronto Zoo
With a wide range of attractions and adventures, the Toronto Zoo sees about 1.2 million guests each year. From Zoomobile rides and greenhouse tours to a conservation carousel and a gorilla rope climbing course, guests have access to a number of top-notch amenities.
But it had been decades since the zoo last renovated its restrooms, and with the amount of traffic coming through every day, it became apparent that it was time to upgrade. "Everybody who comes to the zoo has to use the washroom at some point," said Ben Knoop, project manager, of Toronto Zoo. "That's why we needed to renovate."

After conducting a thorough search of restroom products that would best serve its needs, the zoo chose Sloan's collection of touch-free, water-saving solutions – including the futuristic AER-DEC® Sinks – to help pave the way toward the restroom of the future.
"The Sloan AER-DEC Sinks help make our washrooms look modern, which translates to a positive experience for our guests. It's been great to work with Sloan."