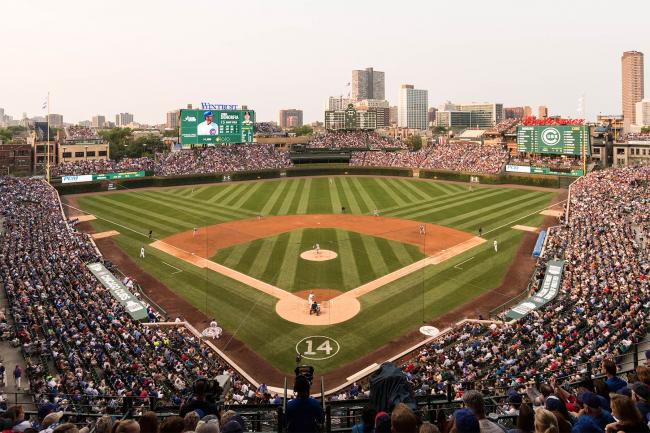 Chicago, IL
Wrigley Clubhouse
Sloan's involvement with the 1060 Renovation Project spanned further than just outfitting the whole ballpark with Sloan products. Sloan also had the opportunity to install Sloan products in the new clubhouse as part of Phase Two of the 1060 project.
Phase Two featured the improvement and expansion of the home clubhouse, located underneath the new plaza and spanning a whopping 30,000 square feet space. Sloan outfitted the clubhouse restroom with all electronic, sensor-activated products. These products work with hands-free operation, offering hygienic solutions and water savings with every use by the players. It's a winning partnership for sustainability for many innings to come.
*Interior photographs by Hedrich Blessing
Sloan was a perfect fit for this project, not just because of its water-efficient products but because they are vandal resistant and met the project's architectural style. Their people jumped through some serious hoops to deliver on a fast-paced timeline. What would normally have been a two- to four-week lead time was shipped out in a day or two.