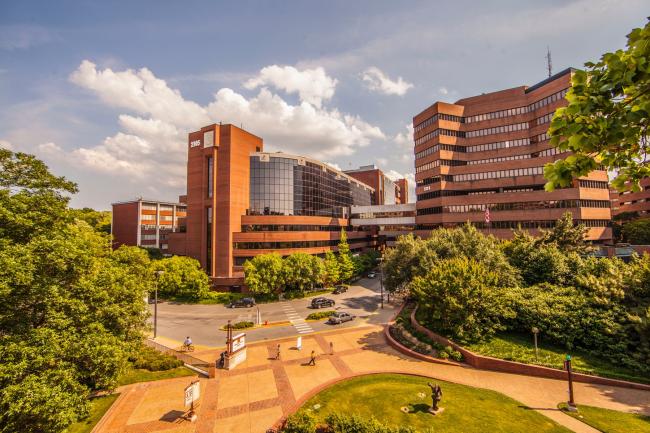 Nashville, TN
Vanderbilt University Medical Center
The Vanderbilt University Medical Center (VUMC) is one of the largest academic medical centers in the Southeast, managing more than 2 million patient visits each year.
With its adult and children's hospitals consistently ranked as one of U.S. News & World Report's Best Hospitals, VUMC is the primary resource for specialty and primary care in hundreds of adult and pediatric specialties throughout Tennessee and the Mid-South.

That's why when it came time for VUMC to install new faucets, it needed a product that would help promote a hygiene-friendly handwashing process while standing up to high-traffic environments. VUMC also wanted a cutting-edge product that was easy to maintain while also enabling the facilities team to become smarter water managers. Sloan provided the solution.
*Exterior photograph by Daniel Dubois / Vanderbilt University.
Sloan's faucets have proven to be very effective. They are high performing, and they have the ability to give us an understanding of how our faucets are performing at an exact moment.