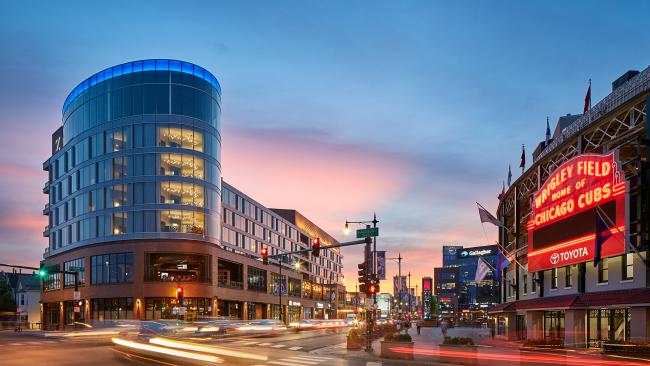 Chicago, IL
Hotel Zachary at Gallagher Way
A boutique hotel in the heart of Wrigleyville, Hotel Zachary at Gallagher Way is one of the most popular destinations in Chicago's North Side.
Located just across the street from Wrigley Field, the hotel is certainly a hot spot during Chicago Cubs home games, but also attracts guests for its fine dining options, state-of-the-art meeting areas – like the American Airlines Conference Center – and entertainment and shopping options at Gallagher Way.
When the boutique hotel was built in 2018, it only had to look across the street to Wrigley Field for inspiration for its commercial restroom products. As the Official Water Efficiency Partner of the Chicago Cubs, and now Hickory Street Capital, Sloan outfits both the team's clubhouse as well as the concourse with sustainable products – and is providing Hotel Zachary communal lobby restrooms with those same amenities.
"Seeing how efficient Sloan's products operate in Wrigley Field, combined with the company's reputation for sustainable, hands-free and elegant products; made Sloan a no-brainer for this project."