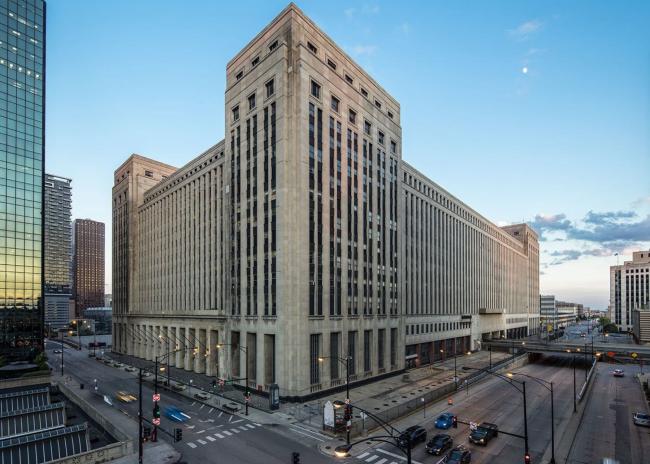 Chicago, IL
Old Chicago Post Office
Built in 1921, the Old Chicago Post Office was once the largest of its kind in the world, capable of handling 19 million pieces of mail each day. But after sitting vacant for nearly two decades, the historic building underwent the largest historic redevelopment in the nation in 2019 to serve as one of Chicago's business hubs. Current tenants include well-known names such as Walgreens, Uber, Home Chef, as well as a wide range of additional corporations.
Tasked with specifying products for the extensive retrofit, a renown architectural firm wanted to specify beautiful, hygiene-friendly, and sustainable building products throughout the building—and the restroom was no exception. The result: elegant, water-saving, and touch-free Sloan products in each of the architectural icon's restrooms spanning 13 floors and 2.5 million square feet.
*Exterior photograph by The Old Post Office.