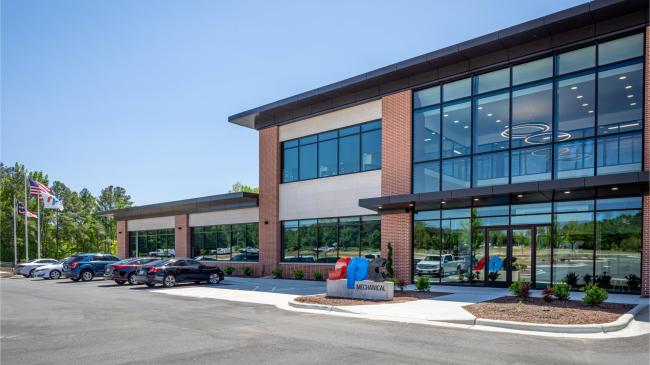 Wendell, NC
SPC Mechanical Headquarters
Founded by Buren Williford and family-owned since 1965, SPC Mechanical provides HVAC and plumbing services for several different markets, including commercial, government, healthcare, and industrial sectors. Backed by its exceptional work and reputation, SPC has steadily expanded over the years into locations throughout North Carolina, including a location in Charlotte.
In September 2019, the company began construction on its brand-new headquarters in Wendell, NC. The 40,000-square-foot building was completed in June 2021 and exclusively features Sloan restroom products. SPC chose Sloan because the SPC team was eager to practice what it preaches, as it specifies Sloan for its own customers. In addition, SPC wanted to stay at the forefront of restroom design, incorporating touch-free, aesthetically pleasing products that also make facility maintenance much easier.
Sloan is a 10 out of 10. The service rep team is extremely helpful, and we always get compliments on our fixtures. We are very satisfied with Sloan products.