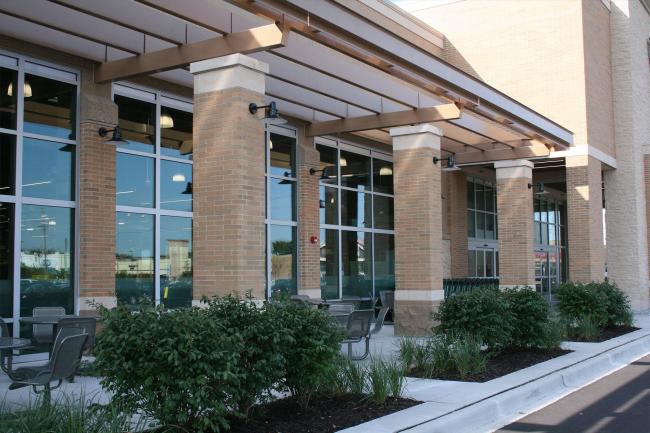 Multiple Midwest and East Coast locations
Health Food Supermarket
When one of the world's leading retailers of natural and organic foods needed a complete refresh of their restroom experience, they turned to Sloan to help redefine shopper engagement beyond Aisle Five.
The goal: Streamline the look and maximize hygiene without compromising performance or sustainability. The solution: Sloan AER-DEC® Integrated Sinks and SOLIS® flushometers were installed and retrofitted in all of the grocer's Midwest locations. The result: A more modern statement on sustainability, simplicity and quality.
*Interior photographs by Hedrich Blessing
We chose the AER-DEC not only for its sleek look but for its very user friendly application. It creates a clean, safe and more sustainable washroom experience which reflects our design strategy.