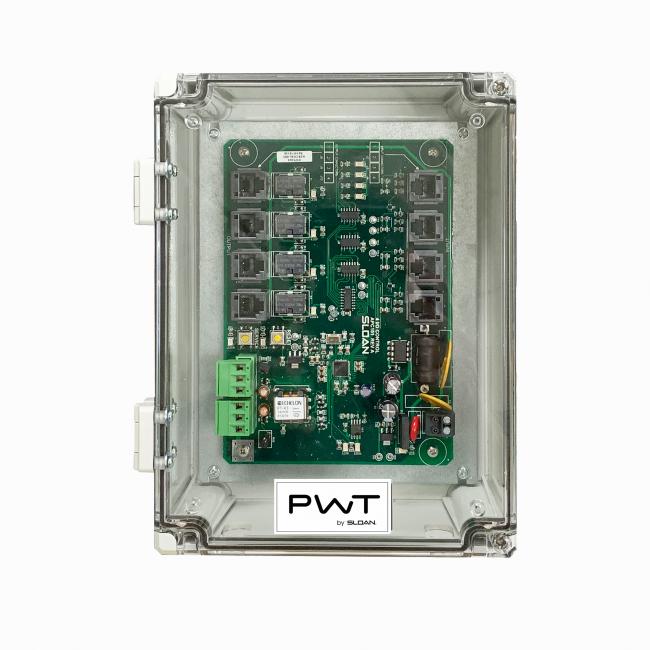 Add to DesignSpec
Where to buy
MCR-4001
PWT System 4-I/O Twisted Pair Communicating Controller. Four input/output controller used with PWT push buttons, electronic flushometers and solenoids to control water closets, lavatories and showers. Can connect to a computer managed, FT-10 (twisted pair) network.
Request a Custom Spec
Don't see a variation that matches what you're looking for? You can request a custom spec from us with the exact options you want. Just click the button and fill out the form.
Request a Spec
Features
Operates on 24 VAC–50/60 Hz
Can operate as "Stand Alone" controller or integrated into a computer managed network with PWT Water Management Software
LonMark compliant
RJ-11, 6 position, 4 pin connections for all input and output devices
Plug-in type terminal blocks with screw clamp wire connections for network twisted pair wire connections
Fuse protection on 24 VAC power supply
Patented delay AND lockout capabilities on water closet
activation and conformal coated control board
Delay before and/or after runtime available on lavatories and showers
Input and output diagnostic LEDs