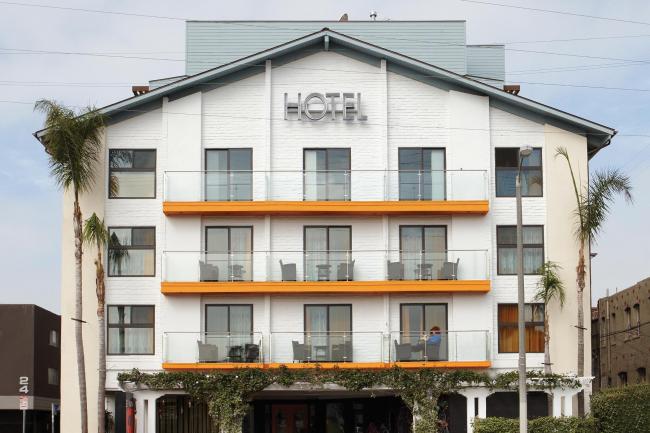 Venice Beach, CA
Hotel Erwin
When you combine one of Los Angeles's trendiest rooftop bars with a need for environmental consciousness and sustainability, only Sloan can deliver with the AER-DEC® Integrated Sink System that's both sleek and sustainable.
Frequented in equal parts by corporate executives and young L.A. thrill-seekers, the owners of Hotel Erwin's had two specific requirements. First, they needed to match their 105-foot by 250-foot restroom with accessory systems that could efficiently service many people in a high-traffic location. They also needed a product that could operate with the highest caliber of energy-efficiency and meld seamlessly with the modern and hip design philosophy of Hotel Erwin's High Rooftop Lounge. AER-DEC products exceeded these expectations.
*Interior photographs by Hedrich Blessing
I knew I wanted a trough-type sink. It worked for the layout and I wanted something more contemporary. We knew it was going to get crowded and get a lot of use, so it just made more sense rather than having individual sinks. Of course, having the dryer and soap and everything all in one station made sense for cleanliness and ease of use.