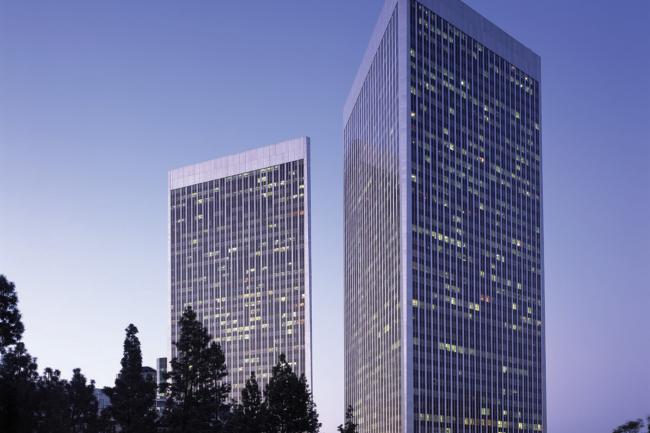 Century City, CA
Century Plaza Towers
Home to some of the most prestigious tenants in the country — including industry leaders in entertainment, law, finance, new technology and more — Century Plaza Towers at Century Park stands as a hallmark of the Westside of Los Angeles' city skyline.

So when the owners of the 2.4 million square-foot buildings decided to upgrade their existing core public restrooms on each of the 44 floors, it created two perfect opportunities. First, it allowed their restrooms to match the elegance and aesthetic expectations of the Class A property by adding Sloan sinks. Second, the upgrade also let architects specify fixtures that were more water-efficient in order to meet Century Plaza Towers' commitment to green building sustainability.

For Aref & Associates Design Studio, specifying Sloan's UPPERCUT® Flushometers, BASYS® faucets and hybrid urinals was the ideal solution to meet Century Plaza Towers' aesthetic and sustainability goals.
*Interior photographs by Hedrich Blessing
High quality with innovation and timeless design led us to selecting Sloan for the prestigious Century Plaza Tower project in Los Angeles!