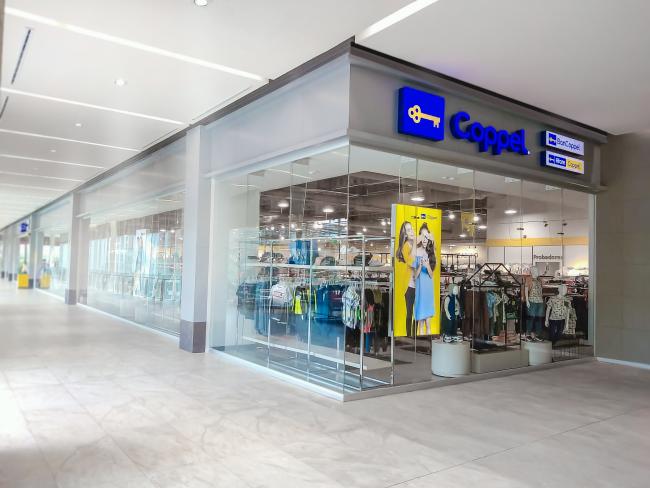 A National and International Success
Integrated growth that transcends borders

Coppel, a well-known department store chain, has become one of the most important distributors of goods and services in Mexico. Founded by Enrique Coppel Tamayo in 1941 in the city of Culiacan Sinaloa, Coppel has experienced continual growth and today has a presence in more than 450 cities. The chain is also one of the top 10 most important employers in the country.

According to Global Powers of Retailing 2021 by Deloitte, Coppel is the second-most important retail company in México and fifth in Latin America. Coppel has jumped 40 positions in the ranking of the 250 biggest retailers in the world, from position 153 to 113 within a year.

Strength in sustainability

In 2021, Coppel received the recognition of Clean Transportation Program from SEMARNAT (Environment and Natural Resources Department) and SCT (Transportation and Communications Department), for their improvements in areas such as aerodynamics, weight reduction, use of new technologies, and operator training. Additionally, with improvements in its transportation fleet, Coppel achieved a CO2 reduction of 15 thousand tons, fully integrating itself into the Clean Transportation Program.

Coppel has achieved a total saving of 399,600 square meters of water in a period of 9 years over its 900 branches, making them a leading corporation in the optimization of natural resources. To accomplish this goal, Coppel allied with Sloan, whose products throughout 9 years of commercial partnership have helped in the care of water, a vital resource, and has made Coppel a successful company in terms of sustainability.
Companies like Sloan are welcomed in Coppel Group since we have had an estimated water saving of 399,600 square meters within a period of 9 years in all our 900 branches, which is a great achievement for Coppel.